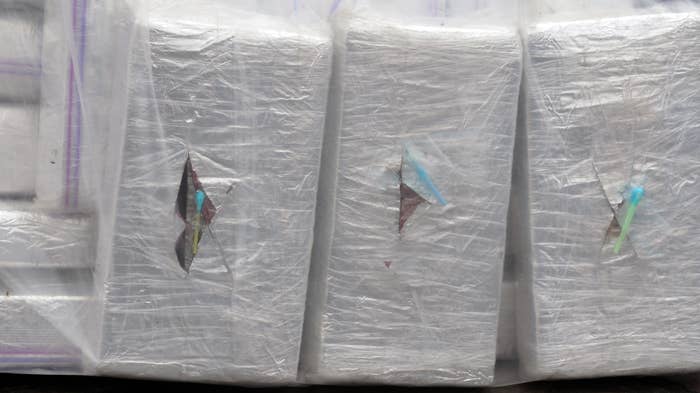 A Mississippi man was arrested on Monday for trying to pocket more than one of the 15 bricks of cocaine that washed ashore over the weekend. 
Biloxi police announced that Joey Lee Ware, 37, has been charged with aggravated trafficking of controlled substances after he was found with a brick and a half of coke plastered with a Dior label, drawing a connection between all the packages that started to appear across the city starting on Saturday.  
Volunteers for the Keesler Air Force Base were cleaning up along the beach when eight bricks were found, and authorities were alerted of the unusual discovery. The group continued to comb through the area and found three others further down the beach. The drugs, valued at $1 million, will be destroyed.
Homeland Security Investigations, Customs Border Patrol, the DEA, the Mississippi Department of Marine Resources, and the Mississippi Bureau of Narcotics have all been called upon to conduct an investigation with the Biloxi police. 
"One-and-a-half was actually discovered by a citizen, and this is the important part. If you discover it, you should call us," Biloxi Police Capt. Thomas Goldsworthy said of Ware, per WXXV. "He instead decided to do other things with it and he was arrested and charged with aggravated trafficking."
Officers will continue to search for additional bricks that wash ashore, but residents are urged not to go down the same path as Ware and rather call the authorities if they come across anything. Ware is being held on a $150,000 bond.