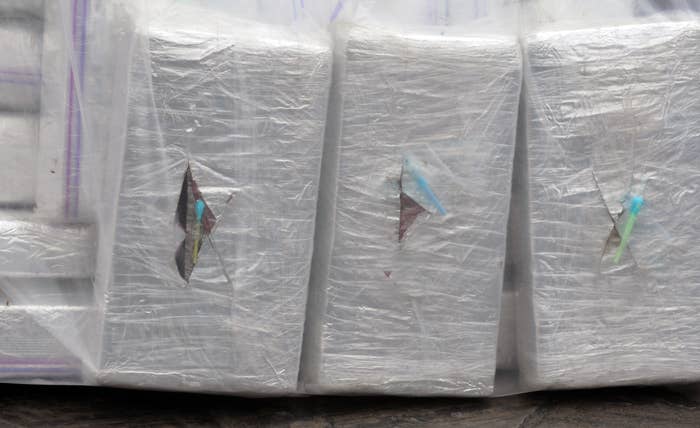 The Canada Border Services Agency has arrested a 68-year-old man from Brampton, ON for attempting to enter the country at a border crossing with 188 bricks of cocaine.
According to release by the CBSA, the cocaine was found onboard a commercial truck crossing at the primary inspection booth at the Blue Water Bridge in Point Edward, Ontario.
When border agents determined there to be inconsistencies in the truck's load, the driver was asked to pull over for further inspection. Agents shortly after discovered cocaine hidden in the truck's cargo. The Royal Canadian Mounted Police (RCMP) were called, leading to the arrest of 68-year-old Zenon Bialkowski of Brampton, Ontario. Bialkowski was charged with possession of cocaine for the purpose of trafficking, and importation of cocaine.
An Nguyen, the District Director for St. Clair District Operations of the CBSA, said "This seizure is significant." 
The matter is currently before the Ontario Court of Justice, in Sarnia, Ontario.