New York Declares Health Emergency Due to Measles Outbreak in Brooklyn
Mayor Bill de Blasio announced the emergency declaration during a news conference in Williamsburg, saying, "We want to simply solve the problem."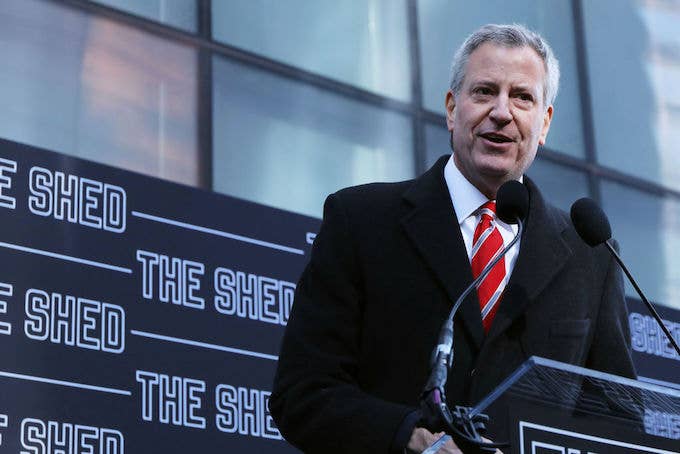 Getty
Image via Getty/Spencer Platt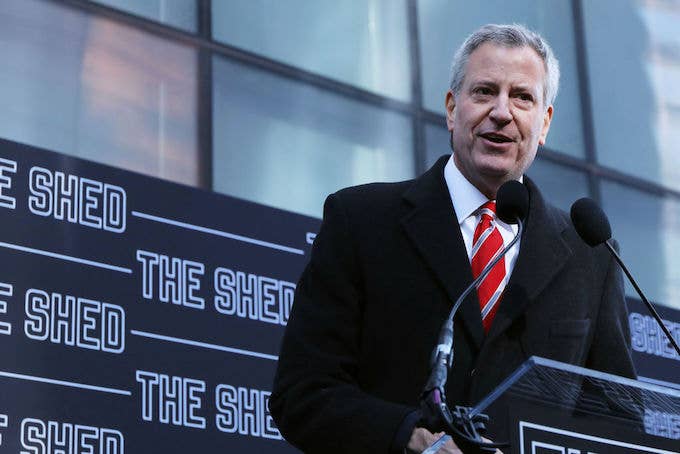 New York City declared a public health emergency on Tuesday after it was reported that a measles outbreak had swept through various predominately Orthodox Jewish neighborhoods in Brooklyn "at an alarming rate." Mayor Bill de Blasio announced that the city will require mandatory vaccinations in Williamsburg for anyone who has not received it already. 
More than 285 people in Brooklyn and Queens have been infected with the virus since September. According to the New York Times, the city will be issuing $1,000 fines to anyone who does not comply with the compulsory vaccinations. 
During a news conference in Brooklyn, the mayor explained the scope of the crisis. "Every hour, every day matters here. If people would just go and get vaccinated, there's no cause for a fine," de Blasio said. "It's not our goal to issue violations. We want to simply solve the problem."
The city's order will take effect in four zip codes, with Orthodox Jewish yeshivas required to turn away unvaccinated students in the affected areas. The schools will receive fines and possible closures should they not abide by the city's mandate. 
Last year, one yeshiva reportedly refused to abide by a similar decree issued by the Department of Health, and was linked to more than 40 cases as a result, per the Washington Post. 
"This outbreak is being fueled by a small group of anti-vaxxers in these neighborhoods. They have been spreading dangerous misinformation based on fake science," Health Commissioner Oxiris Barbot explained. "We stand with the majority of people in this community who have worked hard to protect their children and those at risk. We've seen a large increase in the number of people vaccinated in these neighborhoods, but as Passover approaches, we need to do all we can to ensure more people get the vaccine."
According to the CDC, prior to the introduction of the measles vaccine in 1963, 3 to 4 million patients contracted the virus each year.