Michael Cohen Reportedly Suing Trump Organization for Failing to Pay Legal Fees
The president's former fixer has filed a lawsuit against the Trump Organization for failing to pay his lawyers an outstanding balance owed for legal services.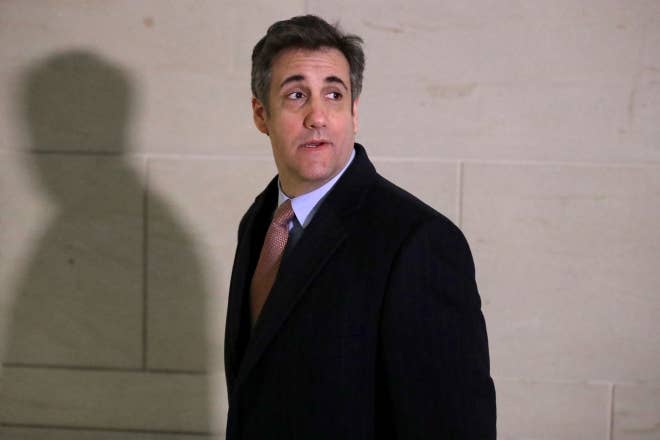 Getty
Image via Getty/Chip Somodevilla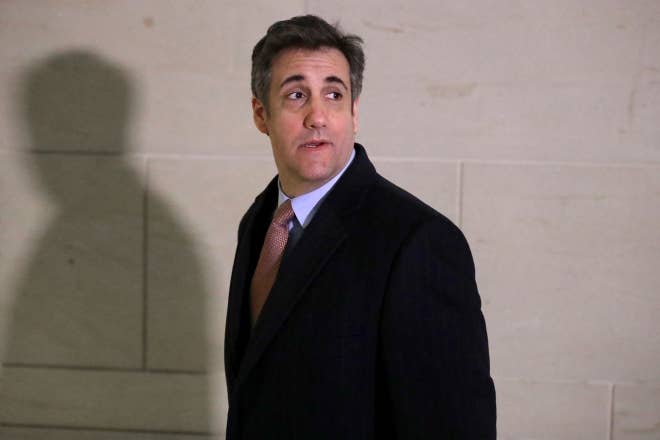 The president's longtime lawyer and former fixer Michael Cohen reportedly filed a lawsuit against the Trump Organization for allegedly failing to pay outstanding "fees and costs" for his lawyer's services. Cohen filed the suit in a New York court on Thursday, claiming that the company did not adhere to his contractual agreement, and stopped paying his legal fees in June 2018. 
According to the suit, Cohen and the Trump Organization entered into an indemnification agreement in the summer of 2017. The contract stipulates that the company is required to pay Cohen's legal fees and costs in connection to the investigations being led by Congress and Robert Mueller's ongoing Russia investigation. Cohen claims that the company was initally complying with the contract, however when he and the president's relationship worsened after he began telling confidants that he would be willing to cooperate with Mueller, the Trump Organization allegedly stopped paying Cohen's lawyers, "without notice or justification."
The former fixer claims that as of mid-January, the president's company owes his lawyers $1.9 million in outstanding legal fees. 
Cohen, who testified in front of the House Oversight and Reform committee last week, intensified hostilities between him and Trump when he outwardly called his former employer a "racist," and a "con-man." Trump's former lawyer alleged that the president has engaged in years of criminal behavior and displayed deceptive patterns throughout their working relationship. 
As a result of being found guilty for tax crimes, tax evasion and lying to Congress, Cohen is set to begin his three-year prison sentence this coming May. Although his sentence was set to begin this Wednesday, Cohen has instead spent 30 hours with three different congressional committees, informing legislators of the crimes he's accusing Trump of committing. 
Despite not being able to report on the information provided during the closed-door hearings, House Intelligence Chairman Adam Schiff recognized the documents Cohen has provided and the cooperation he has displayed. "Mr. Cohen cooperated fully with the Committee, answered every question we asked of him during both interview sessions, and provided important testimony and materials relevant to the core of our probe and that will allow us to advance our investigation substantially," Schiff explained. "We look forward to his continued cooperation with Congress and law enforcement."