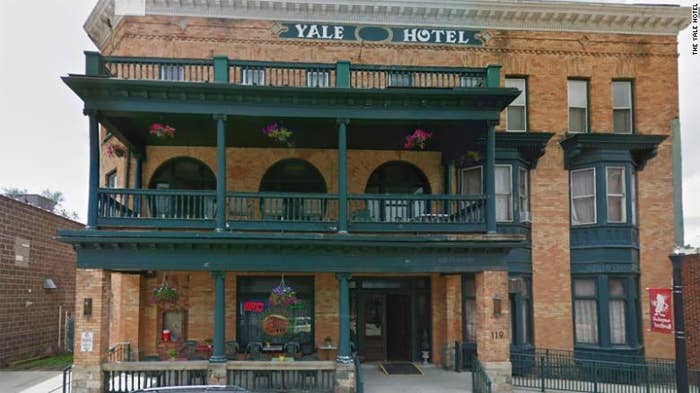 States passing restrictive abortion bans are attempting to make it harder for women to access the procedure safely. By passing onerous bills that will likely force abortion clinics to close, many women are forced to travel out of state where restrictions may be less invasive, or across hundreds of miles where affordable facilities are still standing. Thus, one hotel owner in Yale, Michigan is offering free rooms to women venturing across state lines seeking abortions. 
Shelley O'Brien, the hotel manager at the Yale Hotel in Eastern Michigan, took to the establishment's Facebook page the same day the Alabama bill was signed into law to inform those in states with extreme abortion bans that she will arrange free lodging and transportation for women looking to undergo the procedure in Michigan. 
"Dear sisters that live in Alabama, Ohio, Georgia, Arkansas, Missouri, or any of the other states that follow with similar laws restricting access....We cannot do anything about the way you are being treated in your home state, but, if you can make it to Michigan, we will support you with several nights lodging, and transportation to and from your appointment," she wrote. 
Since marketing the offer, the Yale Hotel's Facebook post has been shared thousands of times, and many have taken to the comments section to share their praises and criticisms. 
In a statement to the Detroit Free Press, she defended her stance and reiterated the importance of maintaining access to abortion. "This is important," she explained. "This is my line. There's no coming back from this. You start taking away the right for women to control their own bodies, and we're done for as a civilization.
Yale, Michigan, known for its bologna production, voted 65 percent for Trump in 2016. Thus, O'Brien's gesture doesn't stem from a collective sentiment shared by fellow members of her community. "I have had one person call to say that he thought it was wrong," she recalled. "He didn't have Facebook, but he heard about it and he wanted to let me know that he thought what we are doing is wrong. And I've been called a baby killer. And it's like, 'No, I'm not killing babies in the basement. I am just giving someone a place to stay or maybe a ride.'"
Although no one has yet to take her up on the offer, O'Brien is ensuring that Jane's Room, named after the historic Supreme Court case, will remain open for anyone who needs it. "The reason they get away with stuff like this is because nobody wants to make waves," O'Brien explained. "Nobody wants to give up anything for it."