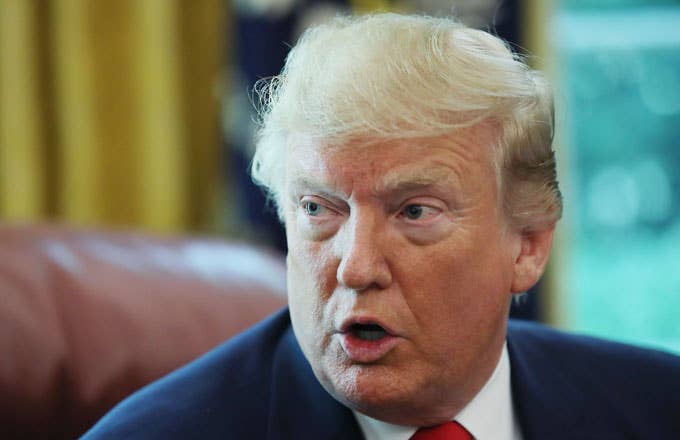 On Monday, while speaking to The Hill, President Trump said that writer E. Jean Carroll was "totally lying" in a recently released New York Magazine story where she accused him of raping her.
Carroll says that the encounter occurred in the mid-'90s during a run-in at a luxury department store. Trump's "vehement" denial, which he made while seated in the Oval Office, came shortly after Carroll once again recounted the alleged incident during an interview on CNN.
"I'll say it with great respect: Number one, she's not my type," Trump said. "Number two, it never happened. It never happened, OK?"
Trump had originally denied the allegations in a statement on Friday, shortly after they were printed. He then doubled down on that denial when he spoke to reporters on Saturday.
On Monday, Trump repeated his claim that he'd never met Carroll, though the NY Magazine story had embedded a photo of the two. On Saturday, he explained away that photo by saying "Standing with my coat on in a line — give me a break — with my back to the camera. I have no idea who she is."
When asked if she was lying, he replied in the affirmative.