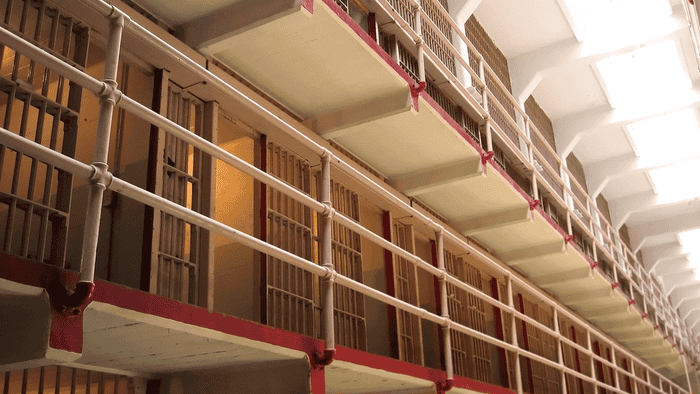 An attorney hired by Roc Nation, who has represented inmates at the infamous Mississippi prison Parchman Penitentiary, has filed a new lawsuit against the healthcare provider for that penal institution. 
That may seem like a lot of nouns to keep track of all at once, but it's not super hard to understand, it's just a pain in the ass to sum up in an introductory sentence. Previously it was reported that Roc Nation had backed the inmates' lawsuit of the Mississippi Department of Corrections due to the extremely bad (even by prison standards) conditions at the facility. This was prior to COVID-19 descending upon the nation's prisons, which made things much worse. 
More recently (see: Wednesday) TMZ is stating that a new suit has been filed against Centene, which is the parent company of Parchman's healthcare provider, Centurion. In this instance, Spiro's representing a Centene shareholder (Laura Wood) who became concerned after becoming aware of the rising death toll in Mississippi prisons since December. TMZ has pegged the state's death toll in that timeframe at 40, with some of those inmate deaths occurring at Parchman.
Wood reportedly holds suspicions that Centene's stock has been negatively impacted by Centurion's "alleged poor care" which is opening them up to lawsuits. Documents pertaining to this new suit were obtained by TMZ, and within them the shareholder is said to have alleged that Centurion has done a poor job of treatment inmates' mental health, as well as a poor job testing inmates for illnesses. 
In recent months, Parchman has made headlines for fires, riots, and suicides that have taken place there. Video has also surfaced showing the prison's conditions, which are allegedly made worse due to issues with understaffing. 
According to Bloomberg Law, Centurion handles prison medical services for 16 states. 
The suit, which was filed on Wednesday in Delaware Chancery Court, goes on to claim that Centurion is actually losing money on its deal with Mississippi, which is why the unnamed shareholder believes the company has given up on the idea of giving inmates proper healthcare. The shareholder is looking for a judge to make Centurion divulge its finances when it comes to this particular area. 
In response, a Centurion spokeswoman released a statement: "Centurion and its board of directors are proud of the company's history of providing outstanding and innovative health-care solutions to this vulnerable population. We look forward to sharing more about our role in the delivery of health-care to these individuals during legal proceedings."
Bloomberg notes that Jay-Z has previously supported efforts by Mississippi inmates in a clash over prison funding. That suit, filed in January, alleged that inmates were dying at a high rate due to the deteriorating conditions in the state's facilities.
In the same month, Mississippi Governor Tate Reeves order that Parchman close down a dilapidated section of the prison, which had come to the media's attention due to its busted toilets and rat infestations.
In addition to these mounting issues, the state's prison system is also staring down a probe by the FBI on account of 15 inmates dying in a single month due to violence.