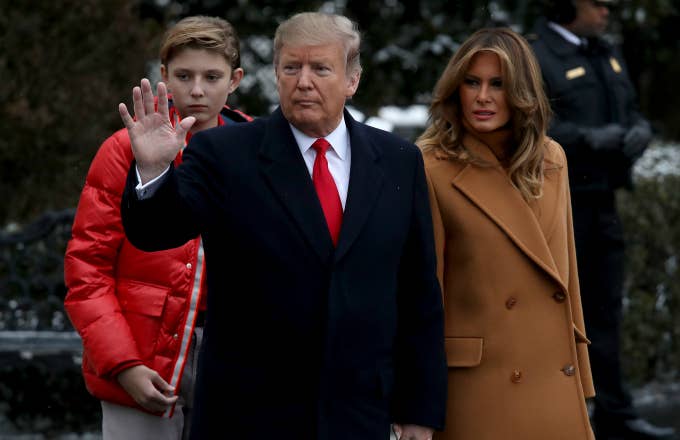 President Trump has gone to great lengths to fulfill his campaign promise of building a wall between Mexico and the Southern United States. This has included subjecting the country to the longest government shutdown in history, which he has threatened to resume. Now, since most political officials will not approve the wall's construction, Trump claims he will build a "human wall" by sending extra military support to the Mexico/US border.
"Tremendous numbers of people are coming up through Mexico in the hopes of flooding our Southern Border," he tweeted. "We have sent additional military. We will build a human wall if necessary. If we had a real wall, this would be a non-event!" 
Trump's tweet follows the Pentagon announcing on Sunday (Feb. 3) that close to 3,750 troops will be deployed to the Southern border to help the Customs and Border Protection agents that already patrol the area.
This move could be seen as Trump's way of putting pressure on the bipartisan group of lawmakers that are designated to negotiate the money spent on border security to give Trump the $5.7 billion he says is needed to build the wall. The group has until Feb. 15 to create a deal that will satisfy The President. If not, the temporary resolution will expire and the government will once again be closed. During a conversation with the Wall Street Journal, Trump mentioned that his doubtful the group will come to a decision and that resuming the shutdown is "certainly an option."
The President is expected to address both border control and the government shutdown during his State of the Union address, which will take place on Tuesday (Feb. 5) at 9 pm ET.