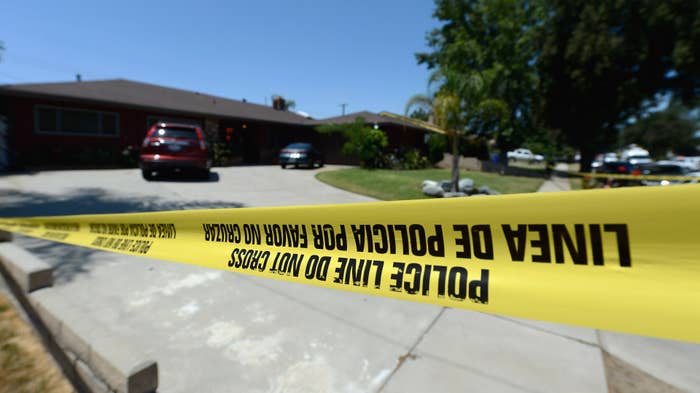 A Maryland man was arrested by Charles County authorities for ignoring the state's social distancing regulations, a local NBC-affiliate reports. 
Shawn Marshall Myers, age 41, was arrested on Friday after police found close to 60 people gathering around a bonfire at his home in Hughesville.
Per the Charles County Sheriff's Office, this is the second time Myers has put together a large gathering since Maryland's Governor Larry Hogan banned meetings of 10 or more people to curb the coronavirus pandemic. When police responded to the first gathering on March 22, Myers agreed to end the party. Yet when officers came by his home on Friday, Myers refused to comply with their orders leading to his arrest. After talking with the state's attorney's office, Myers was charged with violating a state order. 
There have been more than 1,000 reported cases of coronavirus Maryland (21 of which are in Charles County). As a result, Gov. Hogan has decided to ramp up the state's social distancing policies.
On Monday, Maryland announced that the state travel restrictions are no longer a suggestion. It is now directing citizens not to leave their homes after 8 p.m. unless it is for essential travel.