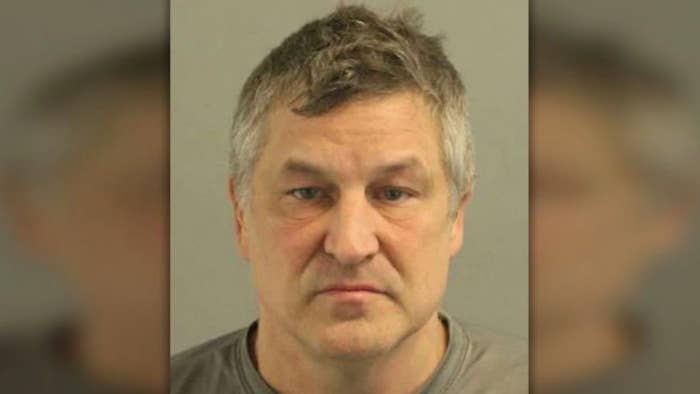 Police in Maryland are looking for victims who may have been stabbed by a man with a semen-filled syringe, the Daily News reports.
51-year-old Thomas Stemen was allegedly caught on camera stabbing a woman in the buttocks with a syringe last week. The incident took place near the cart area of a Churchton, Maryland grocery store. In the video, Stemen walks next to the woman and appears to bump her. During the bump—which he tries to play off as an accident—he stabs the woman with something in his left hand. The victim immediately reacts with pain and starts yelling at Stemen.
Stemen was arrested on Tuesday after the footage went viral. At the time of his arrest, he had at least two syringes on him. Following tests, it was confirmed that the fluid in the syringes was semen. It's unclear if the semen was his or if it was carrying any illnesses as additional tests are pending. The victim is taking preventative measures and described the pain of the stabbing as similar to that of a cigarette burn. 
"He turned to me and said, 'I know, it feels like a bee sting, doesn't it?'" she said. 
Stemen has been charged with first-degree assault, second-degree assault, and reckless endangerment. Additional charges could be filed since the Anne Arundel County Police Department describes the investigation as "extremely active." They want any other potential victims to come forward and report their encounters.