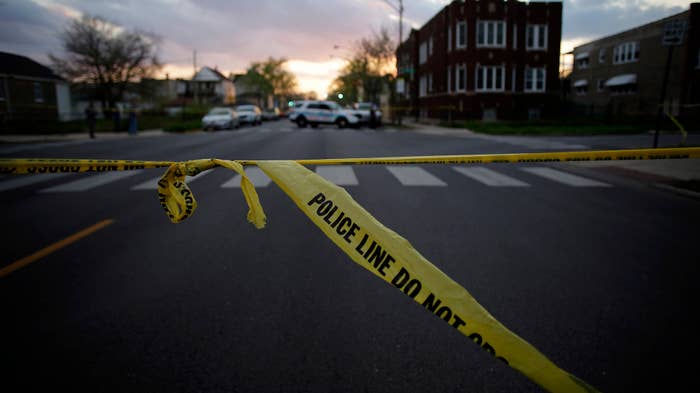 Chicago continues to prove that the coronavirus won't stop them from having fun. 
Over the weekend, TMZ obtained videos showing a house party in the city. According to the outlet, there were "several dozen" guests packed into a house and it was clear from the footage they weren't following social distancing guidelines. The partygoers may have added to the danger by having a stripper perform despite the current health concerns surrounding sex work. 
This hands-on affair wasn't the only party that went down in Chicago this weekend. After footage of a party that took place on the city's West Side went viral, Mayor Lori Lightfoot decided to condemn those who put their lives at risk.
"Every single person there that put themselves at risk, puts the next person, and the next person they come into contact with at risk," Lightfoot said on Monday, per WGN. "That's why, for me, that scene is so distressing."
The Chicago Police Department echoed Lightfoot's sentiments while also revealing that the gathering was much smaller than reported. Initially, witnesses said that over 1,000 people were packed into the home on North Narragansett but CPD stated that less than 100 people were at the scene when officers arrived.
"The responding officers dispersed approximately 50 individuals from the residence, and closed the event without further incident, citations or arrests," a spokesperson for the department said. 
The homeowner claimed she had no idea her son threw a party. This didn't stop the city from citing her for disorderly conduct on Monday. These two parties and other "large scale gatherings" were broken up over the weekend, prompting Mayor Lightfoot to warn residents that public health will take precedence even as the weather starts to break. 
"We're not going to set the standard for the summer or warmer weather by allowing people to flout all the public health guidance we've been giving, and the enforcement that's important around staying at home, limiting the size of gathering," she said.