UN Security Council Refuses to Condemn U.S. Attack on Syria
The Russian Federation proposed a resolution to condemn aggression on Syria by the United States, the United Kingdom, and France, but it was voted down.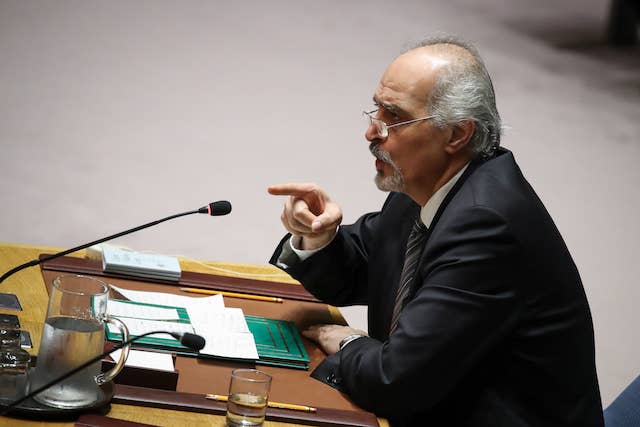 Getty
Drew Angerer/Getty Images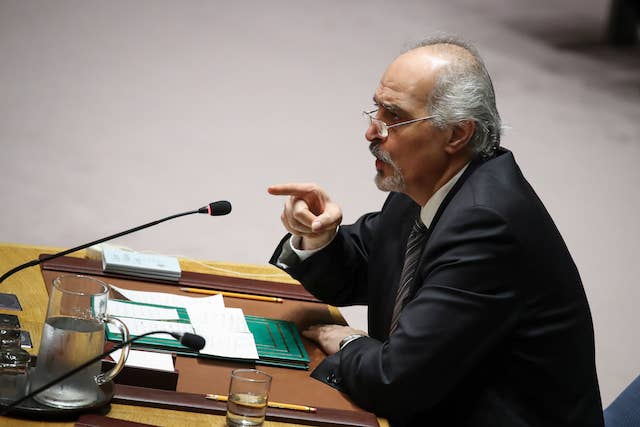 Actions mean more than words, especially if you're the United Nations.
Over the weekend, the UN Security Council came together for an emergency vote on Friday night's missile attack on Syria, ordered by Donald Trump (who advised Obama against such warfare back in 2013).
The New York Times reports the Russian Federation ambassador Vasily A. Nebenzia proposed a resolution to condemn the United States air strikes on Syria, which has been supported by the United Kingdom as well as France.
U.S. Ambassador Nikki Haley explained the military action was "justified, legitimate and proportionate." She said the U.S. "gave diplomacy chance after chance after chance" to Syria, but also blocked an effort to create an independent body to investigate chemical attacks last Tuesday.
Bolivia and China supported Russia's proposal. The division on the issue has been perceived as symbolic in the council, creating three Western powers with Russia and their allies on the other end.
However, after an intense two-hour debate, the measure failed to pass by the council. Meanwhile, United Nations secretary general António Guterres warned nations the situation was "spiraling out of control" on Saturday.