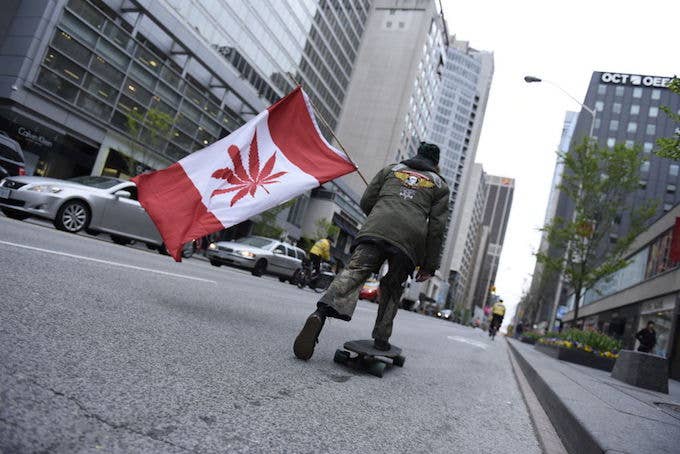 Canada has been trying to legalize cannabis at the federal level for quite some time.
While Canada's date to the end of prohibition was previously July 1, some hopeful progress has been made, despite the administrative delays. Global News reports the North American country is back on track to legalize cannabis by the end of the summer.
This past Thursday, C-45 passed a second reading vote and is now in committee, where lawmakers can propose amendments to the bill. According to CBC News, conservative Senator Denise Batters anticipates there will be more challenges ahead with this bill since her constituents in Saskatchewan disagree with legalization.
During the next hearing after committee, if new amendments are added, the Senate can easily vote down the measure. Canada's federal legislative branch is also an appointed body, so it's unlikely Prime Minister Justin Trudeau would vote down a bill that they passed.
If successfully passed, Canada will be the second country in the world, next to Uruguay, to enact national (rather than by state or municipality) legalization for both medical and recreational use.
In the meantime, cannabis industry stocks have been skyrocketing. Investors are putting their money in anticipation of a booming new market, Business Insider reports.