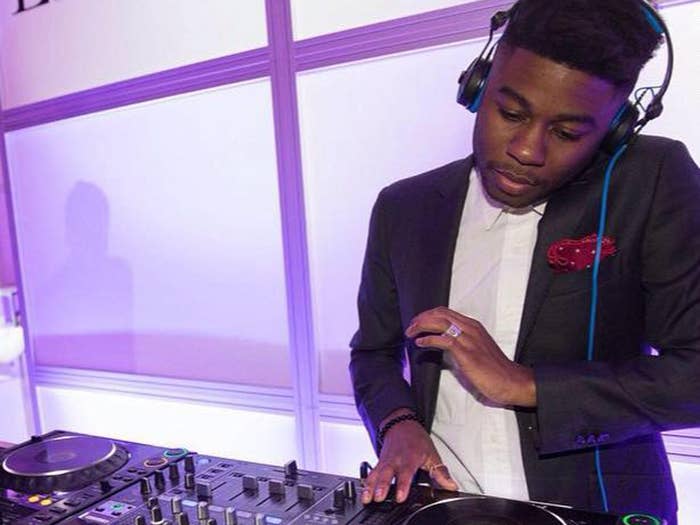 In February of this year, the National Post published a story connecting former Vice Canada music editor Yaroslav Pastukhov (known professionally as Slava Pastuk) with an international drug smuggling ring. The story alleged Pastukhov was involved in recruiting employees and interns at Vice to act as drug mules. They were offered a free trip to Australia with one catch—they had to smuggle cocaine into the country in their luggage.
Toronto-based music producer and one half of EDM duo Ebony, Jordan Gardner was one of five people allegedly recruited by Pastukhov who was arrested at the end of 2015 after approximately $6 million worth of cocaine was found in their bags at the Sydney Airport. They've all been awaiting sentencing in an Australian jail ever since.
Despite his lawyer's attempt to prove Gardner was manipulated and threatened into committing the crime, the judge decided to sentence him to seven and half months in prison with a non-parole period of four years and four months. That means he won't be eligible for release until April 2020.
In her ruling, Australia District Court Judge Dina Yehia said she believed that "these offenders were exploited by people who were ruthless, persistent and manipulative in recruiting them." Although Pastukhov is believed to be one of those recruiters, he has yet to be changed. The Toronto end of the smuggling ring is currently under investigation.
Pastukhov was let go from his position as editor of Vice's Noisey Canada in February 2016 after employees raised concerns about his behaviour. By that time, Gardner had already been in jail for a couple months. Despite the support behind him, it looks like it will be a few years before Gardner be able to return home. Hopefully, by then, Pastukhov is facing the consequences for his role in the drug ring—and ruining the future of a promising Canadian musician.