Trudeau Floats Legislation That Would 'Freeze' Handgun Ownership Nationally
"Gun violence is a complex problem but at the end of the day the math is really quite simple: the fewer the guns in our communities the safer everyone will be."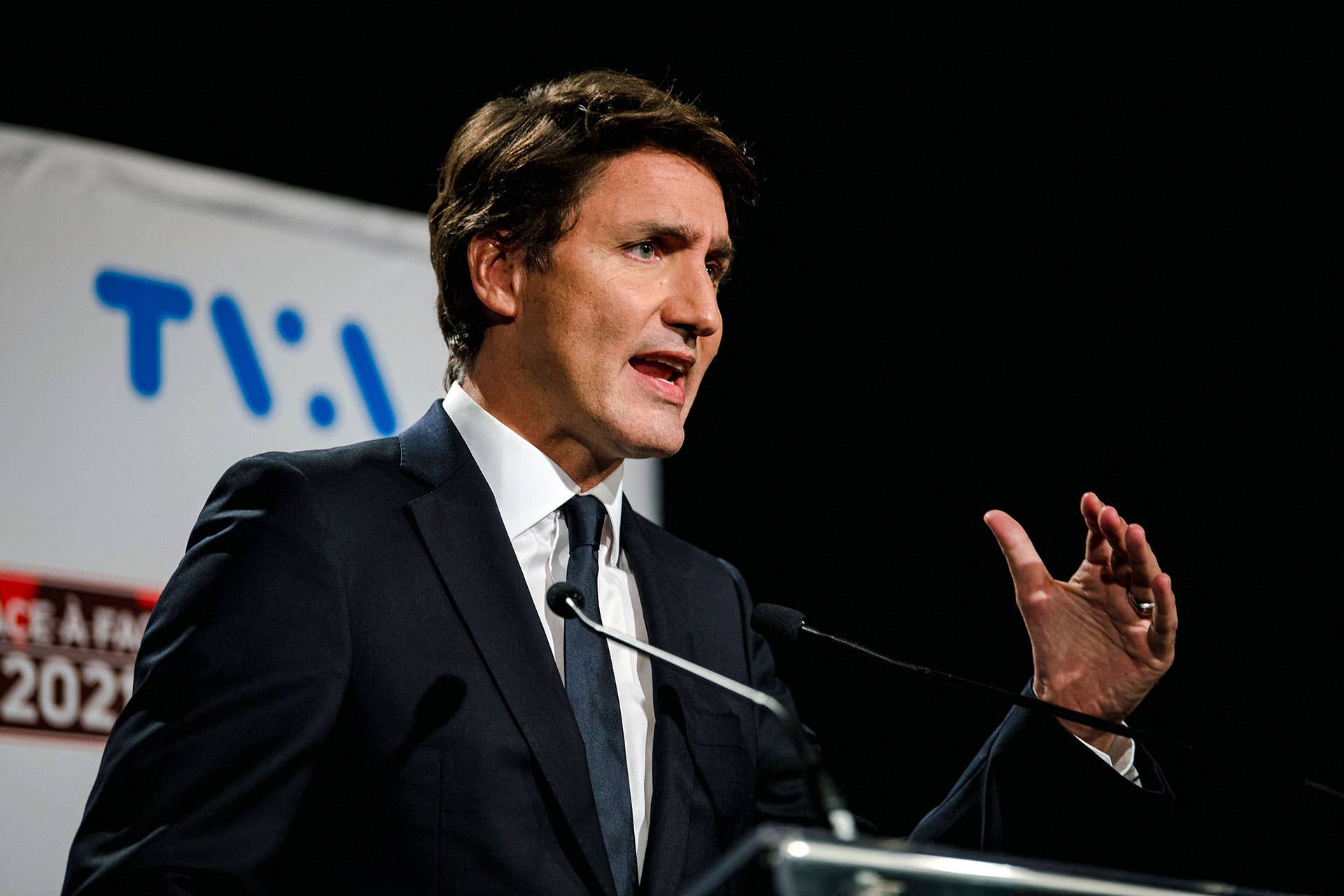 Getty
Image via Getty/Andrej Ivanov/AFP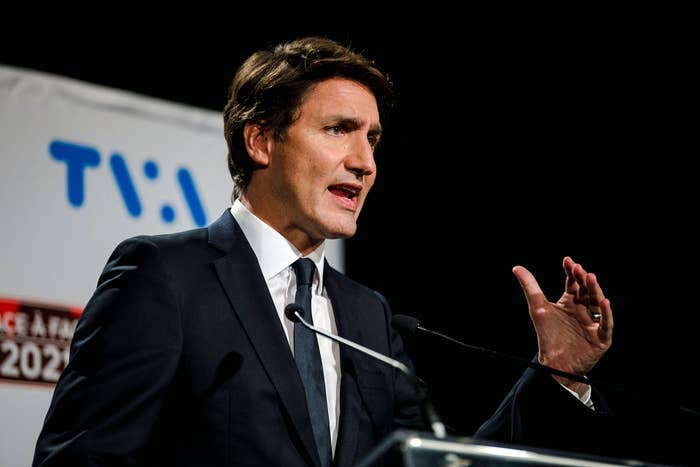 Canada's Liberal government is pitching some new legislation that would limit the sale, transfer, and import of all handguns across the country, and crack down harder on those who deal in the illegal firearms market. 
Prime Minister Justin Trudeau announced the proposed bill C-21, containing "some of the strongest gun control measures in over 40 years," at a news conference in Ottawa on Monday, following a deadly week south of the border. In Uvalde, Texas, a lone gunman armed with multiple assault rifles stormed an elementary school and killed 21 individuals including 19 children and 2 teachers. Just weeks earlier, 10 Black people were killed by gunfire at a Buffalo, New York supermarket.
"We are introducing legislation to implement a national freeze in handgun ownership," Trudeau told the media. "What this means is that it will no longer be possible to buy, sell, transfer, or import handguns anywhere in Canada. In other words, we are capping the market for handguns."
The Canadian legislation does not seek to take licensed handguns away from responsible Canadian owners, but looks to put a stop to the spread of handguns across Canada.  
Individuals who are involved in any acts of domestic violence or criminal harassment like stalking, however, will have their firearms licenses removed under the new bill. This is combined with a new "red flag" law that would enable the courts to essentially seize the firearms of any individual considered at risk of hurting themselves or others. The government has promised $6.6 million "to help raise awareness of the new law and provide supports to vulnerable and marginalized groups to navigate the provisions."
"Violent crime involving firearms has devastating impacts on communities across the country. This bill combines evidence-based policies and tougher Criminal Code penalties, among other measures, to better protect our communities. This includes people who are vulnerable to intimate partner violence and gender-based violence, and those who are at risk of hurting themselves. That is what we promised we would do, and that is what we are doing with this bill," said David Lametti, Minister of Justice and Attorney General of Canada.
Bill C-21 also includes an order for rifle or long-gun magazines to be "permanently altered" to fit a maximum of five rounds. And in an effort to keep the millions of American guns from crossing the border, the bill suggests increased criminal penalties and "more tools" for law enforcement and border security to use. 
"We recognize that the vast majority of gun owners use them safely and in accordance with the law, but other than using firearms for sport shooting and hunting, there is no reason anyone in Canada should need guns in their everyday lives," said Trudeau. 
"Gun violence is a complex problem, but at the end of the day the math is really quite simple: the fewer the guns in our communities the safer everyone will be."