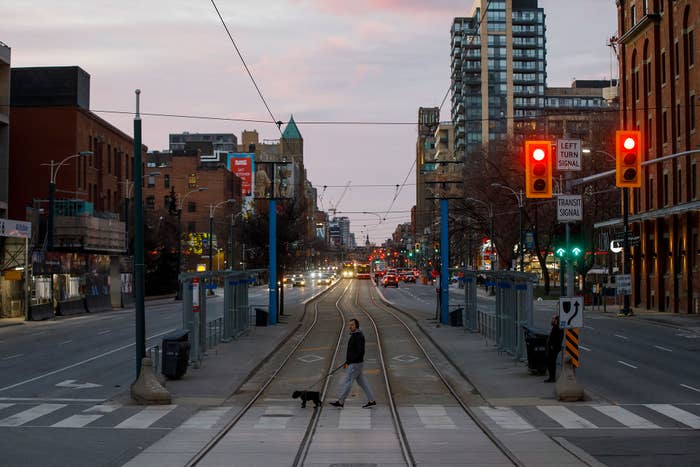 If it feels like you're falling behind financially lately, you're not alone. Research published this week shows that more than half of Canadians are experiencing the crunch as housing, groceries, electricity, gasoline, and alcohol costs all continue to rise.
Angus Reid, an independent Canadian research company, polled 1,600 people from coast to coast and found that 53 percent of Canadians feel like they are unable to keep up with the rising costs of living. We're also having a hard time creating any kind of savings. Of those polled, 51 percent said they wouldn't be able to cover the cost of an unforeseen expense if it cost $1,000, and one in seven people said that couldn't cover the cost of any surprise expense, regardless of its cost. 
The study also suggests that seven in 10 people are currently feeling some kind of stress about money and one-third of people report having what they consider "too much" debt. Canadians most feeling the weight of debt were reported in the prairies, in provinces including Saskatchewan (51 percent), Manitoba (46 percent), and Alberta (45 percent).
It doesn't exactly feel like there's an end in sight. Canada's inflation exceeded the 5 percent mark in January 2022, marking the most drastic hikes since 1991. The cost of shelter is up more than 6 percent year over year, which is the fastest it's grown since 1990, and food has seen the largest price increase since 2009.
Still, Canadians are doing their best to weather the crushing burden of debt. People polled noted that they're changing the way they're using their dollars. Three quarters of those polled report that they've begun to revise their spending habits by skipping out on major purchases including vacations and are cutting back on the amount of time they spend behind the wheel to save on gas. Remember that summer road trip you were thinking about? Yeah, that might have to get put on hold.