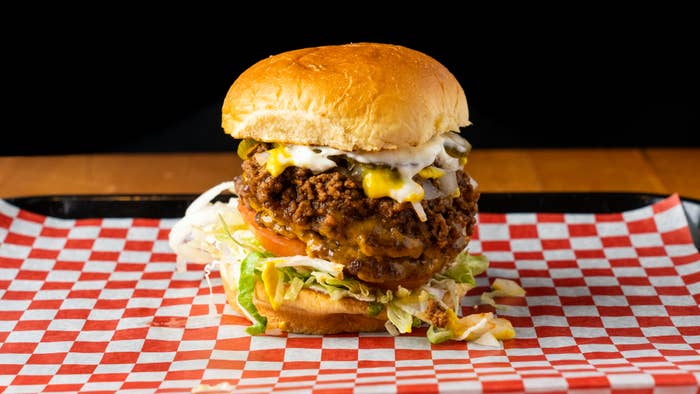 May 28 is National Hamburger Day, a.k.a an exceptional time to eat a delicious burger. But it's not the only time. Other acceptable days for burger consumption include Wednesday, Thursday, Friday, Saturday, Sunday, Monday, and even Taco Tuesday. 
In Vancouver, burger lovers have a number of quality pubs, restaurants, hole-in-the-wall takeaway shops, and food trucks to choose from, with options ranging from plenty classic American-style cheeseburgers to smash burgers to unique Canada-raised Wagyu or chili-topped options. 
If you're a Vancouverite or in the city for an extended period and plan on trying a few on this list, consider copping a PattyPass booklet, which provides access to half-price burgers at 13 popular spots around the city. 
Here are the 10 best spots to grab a burger in Vancouver. 

DownLow Burgers at The American