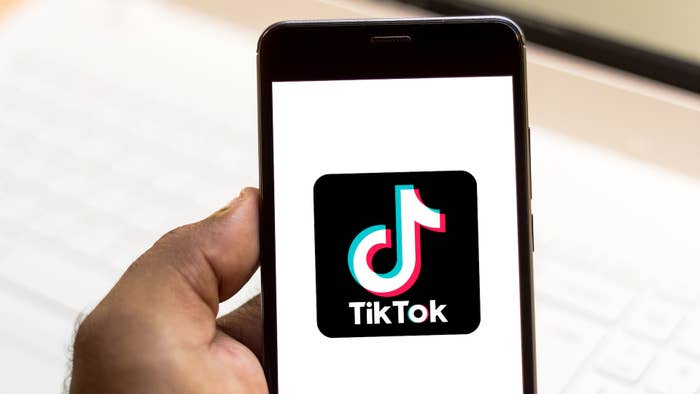 Parents are often clueless, so one teen made a considerable effort in making sure hers aren't.
Author and speaker Jon Acuff's teen daughter L.E. Acuff gave her dad a handmade guide that clues him in to memes and popular slang. Jon received the gift for Christmas, and shared images of his daughter's work this week.
"It is the most amazing thing ever," he wrote in the caption. "She spent weeks making this and each page is funnier than the last." He also shared images of the booklet.
"He can get a little behind on the current meme situation, since meme culture is changing and evolving so fast," the 16-year-old told Today Parents. "Typically my dad is fairly updated on internet trends, but it can take about five to 10 business days for the trends to reach his Twitter feed. I decided to make him a little book just so he could stay on top of some of my personal favorite memes and current lingo...memes that circulate in the Gen Z crowd."
The guide includes beloved memes such as "woman yelling at cat," a still from The Real Housewives of Beverly Hills where the cast members are shown yelling at a cat over dinner. An explanation is also included with every meme.
The "world record egg" listing is explained as, "The egg that beat Kylie Jenner's most-liked Instagram post for no reason other than to get more likes."
In another category called "Important people/stereotypes," the teen clarifies the internet's fascination with YouTube personality Jojo Siwa, writing, "She's just a meme because she's 16 years old and acts like a 6-year-old. She's got an iconic ponytail ... also a car with her face on it.
Acuff also explains slang words like fire, which she defines as "something is amazing/hot." She writes that yeet is "an expression, good or bad." There's also a section on how to use TikTok, though Acuff explained that her dad doesn't use the app. The teen hopes the book will bridge any gap of misunderstanding between her, her 14-year-old sister, and their parents.
On Instagram, Jon shared his daughter's interview with Today Parents and revealed that "L.E. is seriously considering turning it into a PDF because so many people wanted to buy a copy. The Internet is still the best." ⠀
When asked by Today what her advice is for teens, Acuff said, "Share videos and trends you think are funny with your parents. They will love that you are taking the time to share something you like with them."
"And for parents: try to stay updated but please, check your current lingo with your teen before you end up embarrassing them in front of their peers. Trust me, no teen wants to hear their parent say something with words like 'shook.'"