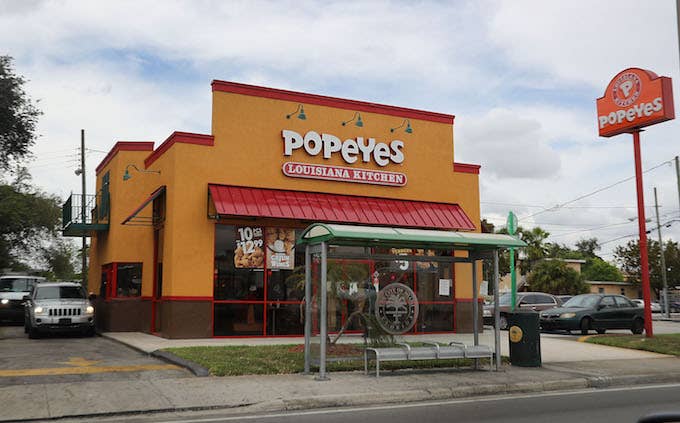 Not only are customers fighting at Popeyes, but employees are too.
Cell phone footage has surfaced showing a brawl taking place between employees inside a Milwaukee Popeyes location, which led to the termination of seven employees. The incident happened around 9:30 p.m. on Nov. 13 with customers still at the restaurant.
Customer Richard Fourté told Fox 6, "It was just out of control." When he wanted to avoid the line at the drive-thru, he went inside. "I said to myself, I said, 'Wow, there's a lot of people working here.'" The restaurant soon erupted into chaos.
"I heard one of them yell, 'It's a fight,'" Fourté said. "They ran to the back by the grills, OK. Now, there was a fight back there. I didn't get that one on tape." He quickly grabbed his cell phone, right before a fight broke out between several employees.
"This was an unfortunate, isolated incident which we take very seriously," franchise owner John Brodersen told Fox 6. "The dining room was closed immediately after the altercation at 9:30 p.m.  As a result of this, 7 employees were terminated from the company, including the manager on duty."
When police arrived, they decided that no weapons were involved and no arrests were going to be made. It's uncertain what led to the altercation.