Parkland Survivor David Hogg Calls on Spring Breakers to Boycott Florida
The school shooting survivor says that tourists should consider visiting Puerto Rico instead.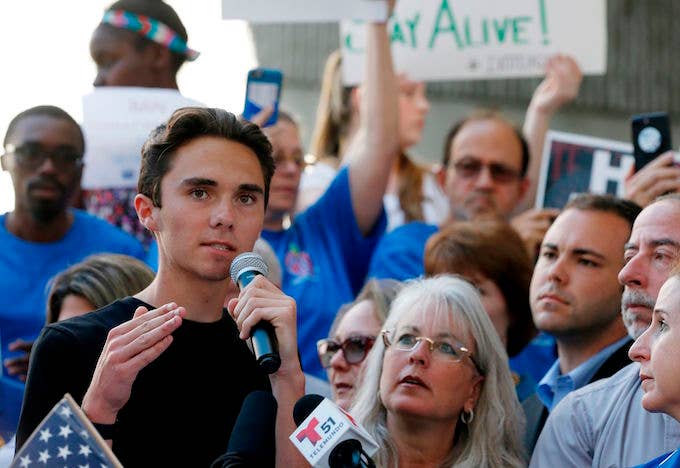 Getty
Photography by RHONA WISE/AFP/Getty Images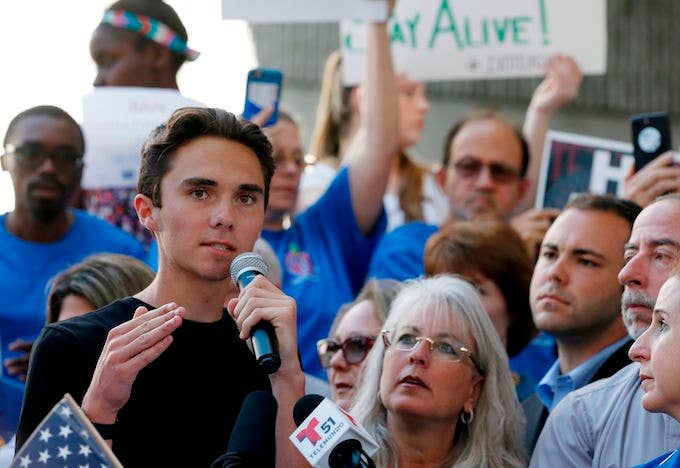 After a call to boycott the National Rifle Association went viral on Twitter last week, student activist David Hogg is now calling for tourists to boycott Florida for spring break so legislators will be forced to revise gun control policy in his home state. Hogg survived the massacre at Marjory Stoneman Douglas High School, which left 17 dead and 14 injured on Feb. 14.
"Let's make a deal DO NOT come to Florida for spring break unless gun legislation is passed," Hogg tweeted over the weekend. "These politicians won't listen to us so maybe they'll listen to the billion dollar tourism industry in FL. #neveragain."
He then encouraged tourists to visit Puerto Rico instead, which has been on the mend since Hurricane Maria devastated the country in September.
Both tweets went viral.
Florida has a booming tourism industry, particularly due to its warm weather, beaches, and popular destinations like Disney World.
After the deadly shooting at his school, Hogg and his peers have been openly critical of Florida gun policy and have advocated for reform. Next month, Hogg and his fellow students plan on rallying for gun control in Washington, D.C. at the "March for Our Lives."