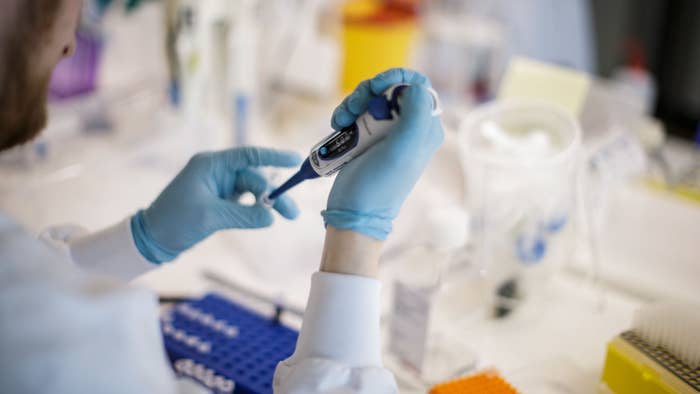 A new drug has been approved for emergency use to treat COVID-19.
The CEO of Gilead Sciences, Daniel O'Day said the drug, remdesivir will be doled out to patients who are in dire need of treatment. "We are now firmly focused on getting this medicine to the most urgent patients around the country here in the United States," O'Day said on CBS's Face the Nation.
"We intend to get that to patients in the early part of this next week, beginning to work with the government which will determine which cities are most vulnerable and where the patients are that need this medicine," he continued.
On Friday, the Food and Drug Administration announced that it had granted the drug an emergency use authorization following encouraging results in a clinical trial, The Hill reports. Patients who took the antiviral medicine and had advanced coronavirus were able to recuperate in 11 days, while patients who took the placebo recovered in 15 days. Emergency use authorization means the drug can be dispensed by prescription while it's still being analyzed.