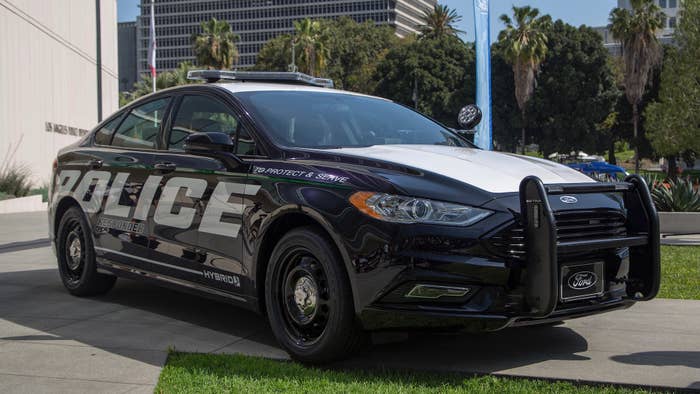 The Los Angeles crime surge has made its way to wealthy and predominately white neighborhoods.
An LAPD task force say they've identified at least 17 gangs in connection to a string of robberies over the past seven months. Authorities tell the Los Angeles Times that a significant portion of these crimes were categorized as "follow-home" or "follow-off" robberies, in which the suspects wait for their targets outside ritzy restaurants, trendy bars, or luxury boutiques, only to follow them home and rob them of their cash and goods.
LAPD Capt. Jonathan Tippet, who heads the task force, says they've tallied 165 robberies in 2021, and nearly 60 this year alone—several of which took place this week. He says the LAPD's Hollywood Division saw the most robberies with 50; the Wilshire Division had 46; the Central Division had 40; while the Pacific Division and West LA had 17 and 15.
"In my 34 years on the job, I've never seen anything like this," he said.
Investigators say the group of independent gangs include the notorious Bloods and Crips. The robberies have resulted in multiple arrests; however, all apprehended suspects have pleaded not guilty.
Tippet says the culprits will look for individuals who are driving expensive cars or wearing high-end clothes and jewelry. Shortly after selecting their targets, the gang members will approach the victims in an "aggressive manner" and forcefully take their money and high-priced items, such as designer handbags and diamond watches, only to later sell them on the black market. 
According to the LAPD, 23 of the robberies have involved gun violence, and resulted in the death of two targets.
"There's no chance or opportunity for these victims even to comply. They're just running up to people and attacking them, whether that's putting a gun in their face or punching them and beating on them," Tippet said. "Pistol whipping them as well."
But not everyone is convinced the situation is as serious as police say it is. A number of LA-area activists say authorities are exaggerating the so-called crime spike as a way "to maintain their grip on the city's budget."
"LAPD has to constantly legitimize itself," community organizer Hamid Khan told the LA Times. "[It] constantly has to make itself useful to the community, by raising this specter of people running wild."