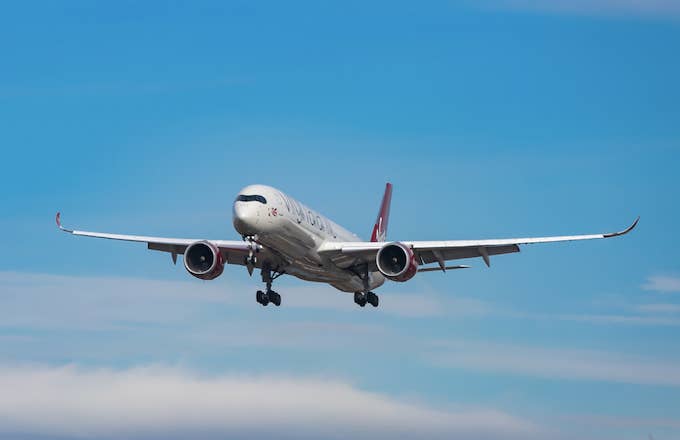 Struggling to get into the holiday spirit? This feel-good story might help.
Last week, a Virgin Atlantic flight attendant took to Facebook to share a heart-warming gesture she witnessed on a recent flight. Leah Amy began her post by speaking about the various movie stars, models, and professional athletes she's encountered throughout her years working in travel; however, her most "favourite" passengers have now become a young man named Jack and an 88-year-old woman named Violet.
According to Amy, Jack and his family had purchased first-class seats on a flight bound from London to New York earlier this month. But Jack ended up spending the trip in economy, because he generously switched seats with Violet—a retired nurse from the UK who was traveling to NYC visit her daughter.
According to the New Zealand Herald, Jack and Violet had met at the airport and "struck up an instant friendship." Jack quickly determined Violet would "get more" out of the first-class seat than he would.
"He then sat on the row of seats directly next to the economy toilets and never made a peep or asked for anything the rest of the flight. No fuss, no attention, literally did it out of the kindness of his own heart, no one asked him too," Amy wrote. "[Violet's] dream has always been to sit at the front, and Jack made that come true. You should of seen her face, when I tucked her in her bed after supper ☺️ She said her daughter won't believe her, and wanted a 'selfie' to prove it."