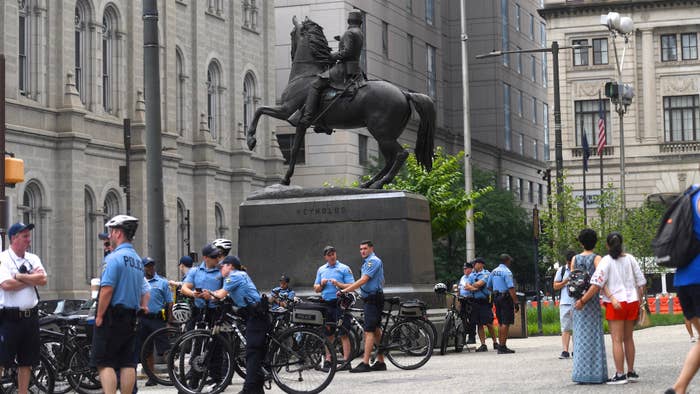 In an effort to contain the deadly coronavirus, the Philadelphia Police Department will postpone arrests for low-level criminal offenses beginning Tuesday. The department announced the decision in an internal memo that outlined new protocols intended to limit officers' exposure to COVID-19.
The changes come just a day after the city decided to close its courts until at least April 1 — a decision that sparked concerns about mounting pretrial detentions resulting in overpopulated jails.
According to the memo, Philadelphia authorities will delay arrests for certain nonviolent crimes, including all narcotic offenses, retail theft, vandalism, burglary, and prostitution. If an officer determines someone has committed one of these crimes is committed, the suspect will be temporarily detained until the officer can confirm his/her identity and prepare all relevant paperwork. The officer will then submit an arrest affidavit to the District Attorney's Charging Unit: "If the charges are approved the assigned detective will obtain an Arrest warrant," the memo reads. "The warrant will be served at a later time, as conditions dictate."
"We are supportive of Commissioner Outlaw's directive on making arrests during the Coronavirus crisis," John McNesby, president of Fraternal Order of Police Lodge #5, told Fox29. "The directive was released to keep officers safe during this public-health crisis. Meanwhile, violent offenders will be arrested and processed with the guidance of a police supervisor."
If an officer determines that releasing a suspect would be a risk to public safety, he/she will notify a supervisor, who then will review the case and decide what action to take.
You can read some of the reactions to the new protocols below.