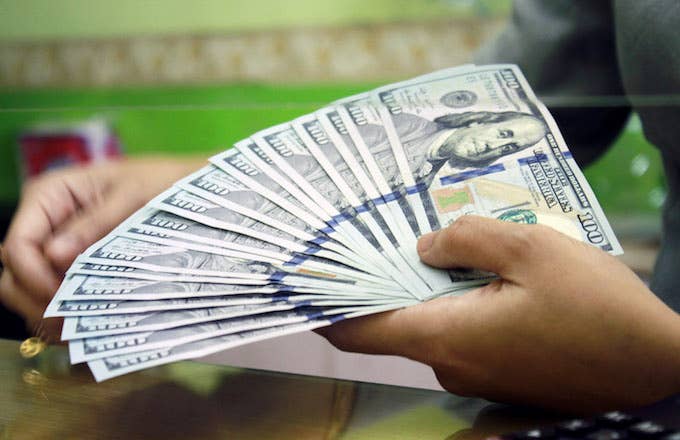 A Virginia pastor and his wife are facing up to 20 years in prison for scamming their congregation out of millions of dollars.
According to the Alexandria Times, a federal jury convicted Terry Wayne Millender and Brenda Millender on Monday for their roles in a Nigerian oil scheme that financed their expensive vacations, over-the-top birthday parties, and their $1.75 million home.
Terry, the former senior pastor of Victorious Life Church in Alexandria, founded multiple companies that purportedly provided short-term loans to people in developing countries and helped broker Nigerian oil deals. Terry and his wife enticed investors by promising high rates of return and assuring "the loan principal would be safe and backed by the assets of" the company.
When investors began asking questions about the returns, the Millenders blamed the delays on the 2008 financial crisis. But the couple's extravagant purchases caused several church members to become suspicious.
"It didn't really come as a shock—it was more of a sigh of relief," congregation member Eric Brown told Fox 5 after the couple's 2016 arrest. "I asked him like, 'Hey, that's a nice car.'  He said, 'Yeah, $100,000 car. If you save up your money, God's going to bless you.' Come to find out now, it was actually part of our money."
According to the Alexandria Times, the couple will be sentenced on March 30. Co-conspirator Grenetta Wells was convicted of conspiracy to commit wire fraud. She'll be sentenced Jan. 12.