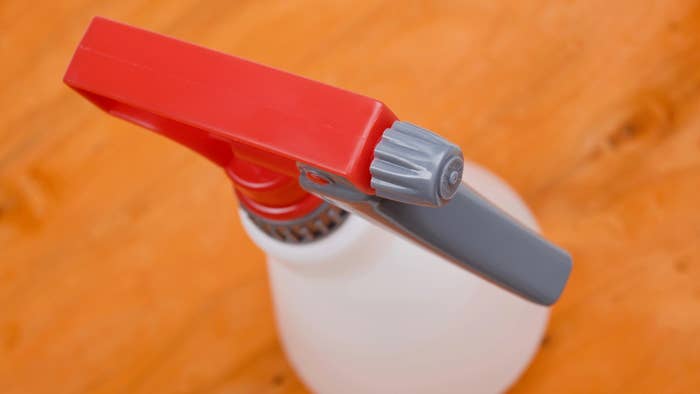 A New Jersey woman is facing criminal charges after she allegedly sold homemade sanitizer that left several children with burns. 
On Tuesday, the Bergen County Prosecutor's Office announced the arrest of Manisha Bharade, an owner of a 7-Eleven in River Vale. Authorities say the woman had created a pink substance by mixing water and commercially available foaming sanitizer that wasn't intended for resale. Bharade then allegedly packaged the substance in bottles and began selling it at her store as "sanitizer." 
New Jersey officials say Bharade's concoction left four boys—three 10-year-olds and one 11-year-old—with burns on their skin. WGN9 reports one of the kids was taken to the hospital and treated for first-degree and second-degree burns on his arms and legs. The child's mother reportedly shared photos of the boy's injuries on social media, prompting River Vale police to investigate.
County officials say 14 bottles of the substance were sold at Bharade's store; five of those bottles have since been turned over to police, while the other nine are unaccounted for. Bharade was charged with child endangerment and deceptive business practice. 
The arrest comes amid a sanitizer shortage sparked by the deadly coronavirus outbreak. New Jersey Attorney General Gurbir Grewal condemned any resident who tried to exploit the public's fears over the disease, and vowed to punish any retailer who took advantage of the situation.
"Let me be perfectly clear: if you try to take advantage of our residents during a public health emergency, we will hold you accountable," said Attorney General Grewal. "Retailers who try to make a quick buck by exploiting others will face civil and criminal consequences."
Following Bharade's arrest, New Jersey consumer officials launched "an investigation into the store's practices regarding the sale and promotion of health and sanitation products." River Vale Lieutenant John DeVoe told ABC7 that Bharade is cooperating with the probe.
"I think that the parents need to be diligent to make sure that we're using only products that are sanctioned and sold under a consumer product," he told the outlet. "The last thing we want to do is to start buying into panic and creating our own type of sanitizers from compounds that we don't know what they contain. That's when the danger occurs. That's when the compounds and mix and have a negative reaction, which is likely what occurred in this scenario."