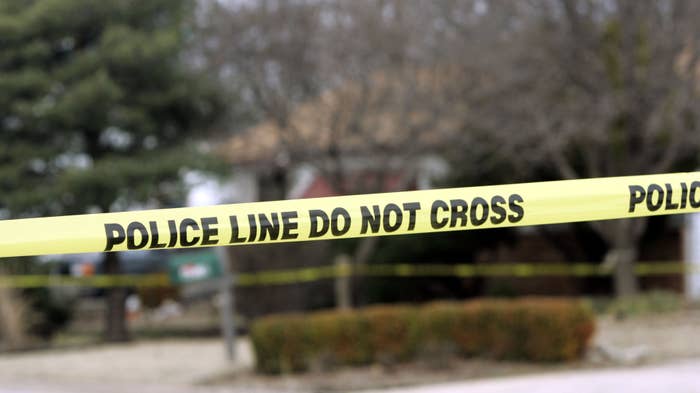 UPDATED 6/5, 4:45 p.m. ET: Ahmaud Arbery's family attorney wants the Georgia D.A. to skip a grand jury review, and arrest Greg and Travis McMichael immediately, TMZ reports. 

Lee Merritt, who's representing the Arbery family, told the outlet that the suspects are still free because of corruption in the Glynn County D.A.'s office. He says that Greg, the older of the two, used to work in the office, and are hiding behind a state statute about citizen's arrests.
The Georgia Bureau of Investigation has also joined the investigation, WSBTV Atlanta reports. 

Meanwhile, 80,000 people have signed a Change.org petition calling for #JusticeforAhmaud. Another such petition is calling for the McMichaels to immediately face criminal charges. 

See original story below. 

A Georgia prosecutor announced Tuesday that a grand jury should review the fatal shooting of Ahmaud Arbery—a 25-year-old black man who was gunned down while out for a jog back in February.
"After careful review of the evidence, I am of the opinion that the case should be presented to the grand jury of Glynn County for consideration of criminal charges,"  Tom Durden, of Georgia's Atlantic Judicial Circuit, wrote in a statement. "
Once the evidence is presented, the grand jury will review it and determine whether criminal charges will be pursued against 64-year-old Gregory McMichael and his 34-year-old son Travis McMichael. The two men told authorities they spotted Arbery jogging through the Satilla Shores neighborhood in Glynn County, and believed he fit the description of a burglary suspect. The McMichaels subsequently grabbed a shotgun and a revolver, and begun following Arbery in their truck.
Shortly after, Arbery was confronted by the two men and got into a physical altercation with Travis McMichael, who was carrying the shotgun. Newly surfaced video shows a portion of the incident right before Arbery was shot at least twice. George E. Barnhill of the Waycross Judicial District told the New York Times the footage was taken by another male motorist who was also in pursuit of Arbery, who was unarmed at the time. Barnhill, who was previously assigned to the case, determined the incident did not warrant criminal charges because the men had acted under Georgia's citizen arrest and self-defense statutes.
As of Tuesday, the McMichaels had not been arrested nor charged.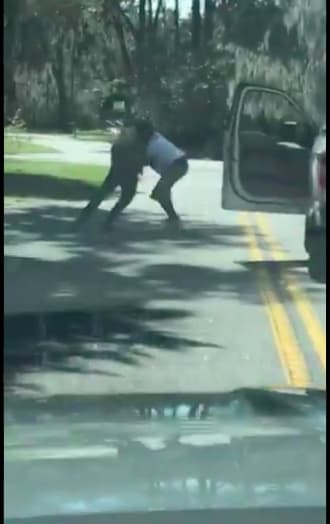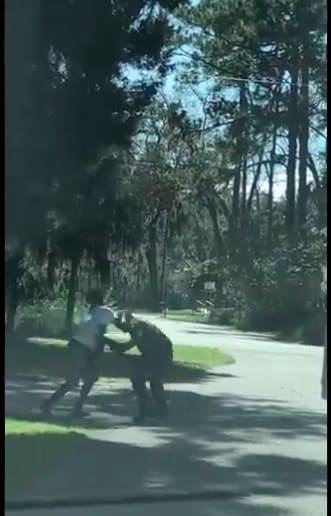 Gregory McMichael, who had previously worked as an investigator for the Brunswick District Attorney's office, reportedly told police that Arbery had "violently attacked his son, and the two men started fighting over the shotgun."
"As I've stated before this was instigated and perpetrated by the shooters," Brunswick NAACP President John Davis Perry, II told the Atlanta Journal-Constitution. "They placed him in a position in which he had to fight for his life. This video is appalling!"
Arbery's family described him as a health buff who was an avid jogger, and are convinced he was a victim of racial violence.
"There are obviously sensitive aspects about this case, anytime there is a victim of ... racial violence," the family's lawyer, Lee Merritt, told NBC News. "We believe that any reasonable fact finder will return an indictment for murder against at least Mr. Travis but likely against the two, Mr. Gregory McMichael to be considered an accessory to murder."