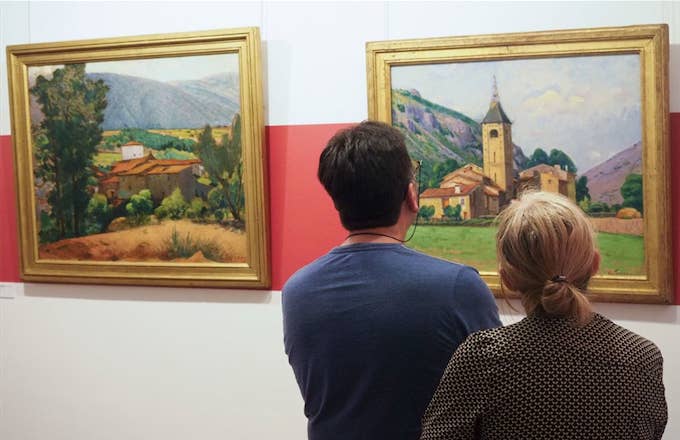 An art gallery located in Southern France has made an unsettling discovery: More than half of its art collection is made up of fakes.
The state-owned museum displayed 140 works that were attributed to French-born artist Étienne Terrus, but experts recently concluded that 82 of those pieces were actually worthless forgeries, according to The Telegraph.
"It's a catastrophe," said Yves Barniol, the mayor of Elne, where the museum is located. "I put myself in the place of all the people who came to visit the museum, who saw fake works of art, who paid an entrance fee. It's intolerable and I hope we find those responsible."
The fakes were discovered by a number of art experts who were working on an exhibit for the museum. According to The Telegraph, those experts became suspicious after they noticed that some of the buildings in the art were constructed after Terrus' death in 1922. A committee of experts was then assembled to investigate the pieces, many of which were reportedly purchased with municipal funds over the past few decades. The other fakes were gifted by private collectors as well as two groups that had bought the pieces with donated money.
Authorities have since seized the bogus artwork, and the city of Elne has filed legal complaints for forgery and fraud.
"We know there have been a lot of forgeries circulating," a source told The Telegraph, "and we believe a well organized network was behind this."