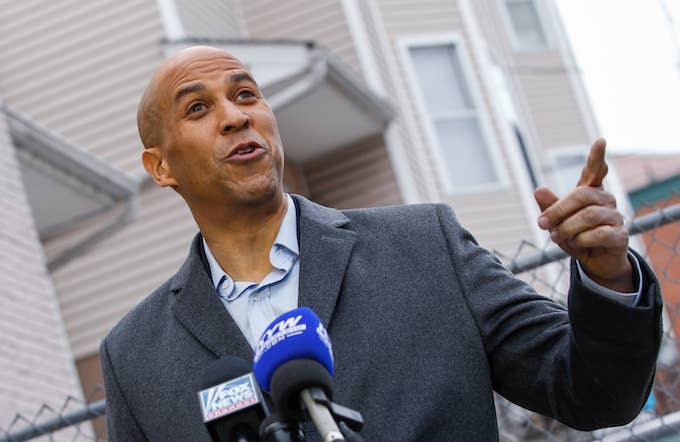 Not that it's any of our business, but Cory Booker says he is dating someone "really special."
The New Jersey Sentator and Democratic presidential hopeful confirmed his relationship status during a Tuesday apperance on The Breakfast Club. Co-host Charlamagne tha God asked Booker about voters' hesitation to elect a president who is unmarried. The 49-year-old didn't seem too concerned.
"I think if Donald Trump is elected president, at this point with the personal life he has, then anybody can," Booker said. 
Charlamagne then pointed out that America has only elected two single presidents—James Buchanan and Grover Cleveland.
"First of all, there's two more years until I might fulfill this duty, so give me some time," the senator said. "My girlfriend might listen to this [...] I'm dating somebody that's really special." 
"Oh, so Cory Booker's got a boo?" Charlamagne asked.
"I got a boo," Booker responded with a laugh. 
The senator didn't reveal his girlfriend's identity, but said she would make a "nice" first lady. 
"Oh, so whoever this special person is someone you may potentially marry one day?" Charlamagne asked.
"What have we gotten myself into right now?" Booker responded. "All of the issues we talked about, this is the most uncomfortable part of this interview."
Several weeks ago, Page Six reported Booker and actress Rosario Dawson have been dating since at least December. 
You can check out Twitter users' reaction to Booker's interview below. The senator also discussed issues like gerrymandering, climate change, the nation's wealth gap, and his decision to run for president.