Struggle Candidate Jeb Bush Suspends His 2016 Presidential Campaign
It's been real, Jeb.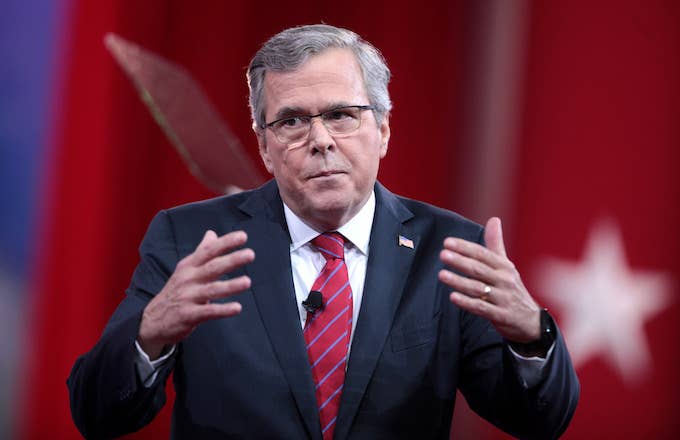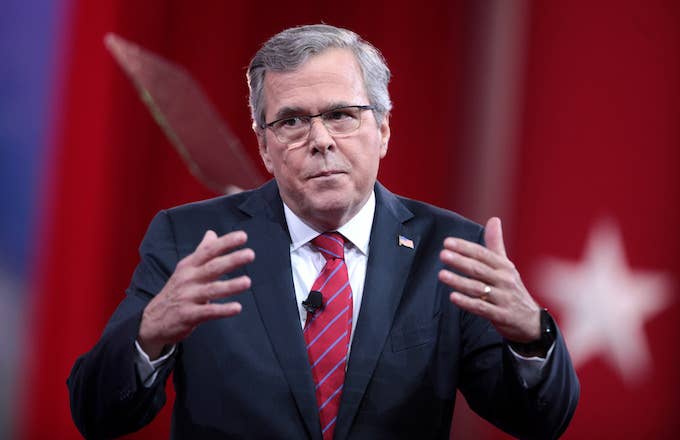 It's been a rough couple of months for Jeb! Bush, presidential hopeful and frequent target of GOP schoolyard bully Donald Trump. After laying off nearly 40 percent of his staff last year, we knew things weren't looking too hot for the Republican candidate. It then comes as little surprise that Bush has announced he's suspending his campaign. Frequently low poll numbers and mediocre deliveries in recent GOP debates may have sealed his fate. But if his presidential bid gifted us with nothing else, at least we now know that he would definitely, without a doubt kill baby Hitler.
According to the Washington Post, the announcement comes after pressure from other party leaders who are attempting to keep their pool of contenders small and be better equipped to take on Donald Trump. It's also looking like Rubio could cash in heavily with Bush's departure. "The former Florida governor's decision potentially frees tens of millions of dollars in financial support to other Republican presidential contenders," reports the Post. "The most immediate beneficiary is expected to be Sen. Marco Rubio (R-Fla.), who has ties to several of Bush's top bundlers, many of whom have said that the senator is their second choice."
Addressing supporters in a video shared to his Twitter page, Bush said, "I remain optimistic and with the right kind of leadership that we all need to work to make sure happens, America's best days are ahead." It's been real, Jeb.