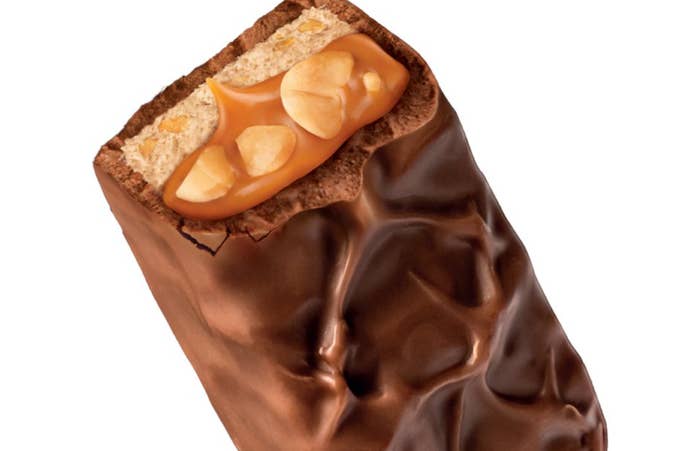 Earlier this month, Snickers began trending on social media after photos circulated suggesting the Mars Inc.-owned company "deveined" its classic treat so it would no longer be blatantly reminiscent of a penis.
People started running with the rumor on the grounds that another Mars-owned company, M&M's, announced in January plans to give its iconic characters a makeover to coincide with our "more dynamic, progressive world."
Despite the lack of—ahem—hard evidence in the rumored redesign of Snickers bars, the company took to Twitter on Tuesday to shut down the rumblings.
"Good news, contrary to what's trending on Twitter...THE VEINS REMAIN!" Snickers wrote on its Twitter account.
From there, several candy companies joined in on the fun.
"Phew...close call," Twix wrote, to which Snickers responded, "Waiting for the day you show yours off."
"This seems a little juicy for Twitter," Starburst replied to the chocolate bar's tweet. 
Skittles jumped in the replies to remind consumers there's no need to worry about encountering any suggestive veins, and Pizza Hut came just to watch the show:
The brand also offered a truly staggering amount of innuendo-filled replies to users:
And just to be clear, going viral heading directly into one of the most candy-friendly holidays was not a coincidence: