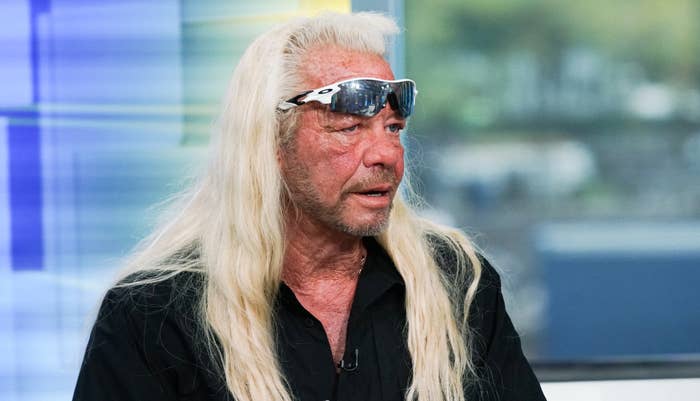 Just over a week after joining the manhunt for Brian Laundrie, the 23-year-old fiancé of the late Gabby Petito, Dog the Bounty Hunter has handed over evidence to authorities that he hopes will link the fugitive to a Florida park, his publicist reportedly said.
The New York Post reports Dog, real name Duane Lee Chapman, turned over items to the feds on Monday in an effort to confirm through DNA testing Laundrie's presence on an island near Florida's Fort De Soto Park. 
"Tracking a fugitive is a marathon, not a sprint," Dog told the Post. "We are continuing to search for Brian Laundrie. The longer he is on the run, the more dangerous this becomes."
The news arrives just over a week after the 68-year-old reality TV star/bounty hunter joined the search, as he was filmed last Saturday outside the Laundrie family home in North Port, Florida, where Laundrie and his fiancée Petito had been living. 
A few days into his search, Dog received a tip that led him to a campsite which may be tied to the missing man. He shared the news with Fox News this past weekend.
"Friday, we found a makeshift, a very primitive camp that had some promising things around it so we've gathered up all those things with gloves and baggies and turned them over yesterday to the FBI," he said. "We've got tips from here to Tennessee and beyond. So we are going over those tips today."
You can catch up on everything related to the Gabby Petito case here.