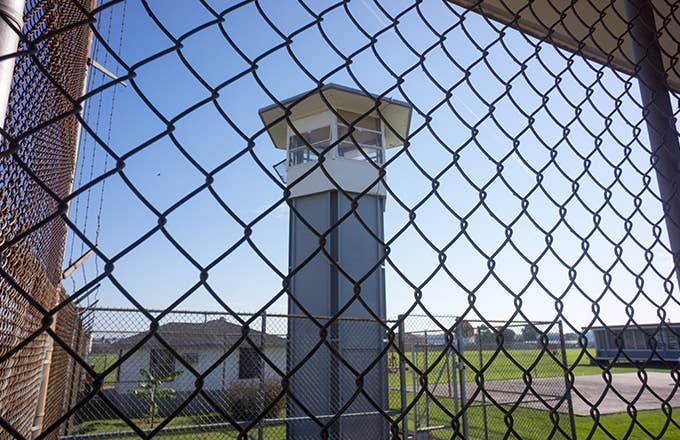 Roc Nation's Team Roc has released a video online that shows the inhumane conditions and high levels of violence taking place at Mississippi State Penitentiary. TMZ reports that the video, which includes graphic violence and poor cell conditions shot by inmates on phones, has inspired Yo Gotti to take legal action.
Among the footage is a knife fight between two prisoners, some graphic injuries, and the aforementioned conditions of the cells inmates were forced to inhabit. Gotti, in partnership with Team Roc, has filed for an emergency protective order in federal court on behalf of numerous inmates. Photos and videos included in what Team Roc shared online have been added to the filing.
As CNN reports, Mississippi's Gov. Tate Reeves has vowed to close one particuarly infamous unit of the prison. "All Mississippians must be able to trust that the people in charge of the system are acting with competence to keep them safe," Reeves said during a recent speech. "We must be able to trust that the corrections officers operating these prisons have the tools that they need to do their jobs and that they are compensated fairly."
The Mississippi State Penitentiary at Parchman has seen nine prisoner deaths over the last month. Around 3,600 of the state's 19,000 inmates are hold at the facility. "I've seen enough," Reeves announced on Monday. "We have to turn the page. This is the first step, and I have asked the Department to begin the preparations to make it happen safely, justly, and quickly." He has instructed the Mississippi Department of Corrections to shut down Unit 29, although there are still "logistical questions" regarding the impending closure. 
Last June the state's Department of Health environmental administrator Rayford Horton shared a report on the conditions at Parchman. Among the revelations was the condition of the unit's kitchen, which did not have a soap dispenser, a ceiling leak above food and a dishwasher, and food and milk with no indication of expiration dates.
In the 94-page motion filed by Gotti and Team Roc, one inmate said Unit 29 is severely understaffed. Other prisoners said guards were guilty of neglectful behavior, while many also corroborated reports of the condition of food and mold present. Registered environmental health specialist and registered sanitarian Debra Graham provided a statement to the motion, and said that "sewage has risen from the plumbing system into the living and eating quarters."
In a statement provided to TMZ, Gotti's team said the move to close the "notorious" Unit 29 is the "necessary first step," but there's still plenty of work to be done. "Beyond that, he must implement broader safety measures to address similar issues in other units and urgently provide inmates with medical attention," he continued. "In the interim, we're calling for the Department of Justice to step in, move the Parchman inmates to federal prisons and ensure their immediate well-being."
Below is the violent, trigger warning–necessitating clip from Team Roc: