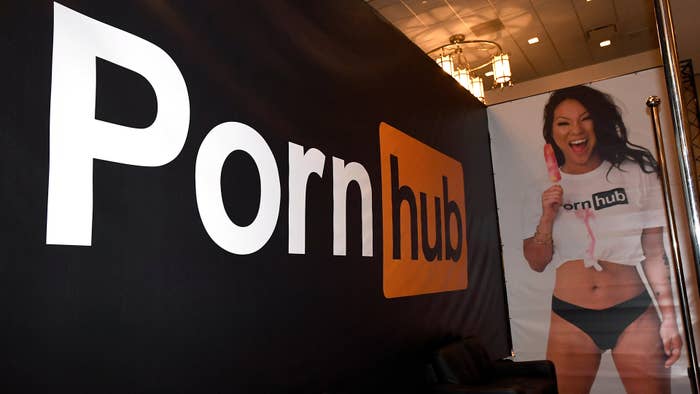 With Americans spending more time at home than ever before on account of the COVID-19 coronavirus, people are turning to Pornhub to keep them occupied. The company already revealed that social distancing has impacted traffic on the site, but there's been another sharp increase over the past week.
In a new post breaking down the statistics, Pornhub noted that a lot more people spent time on the site this past week than on an average day in February. On March 13, for instance, there was a 5.1 percent increase in United States traffic compared to an average day, and a 6.4 percent increase on March 17. America might be the largest market for the porn streaming site, but isolation efforts in the country haven't fully kicked into gear just yet.
America isn't the only country to turn to Pornhub in these troubling times, as there was a worldwide increase as high as 11.6 percent this week. It's also worth noting that traffic from Italy, the first European country to put a nation-wide quarantine into effect, experienced an increase of 57 percent on March 12. The uptick is partially in thanks to company offering Pornhub Premium to all of Italy for free.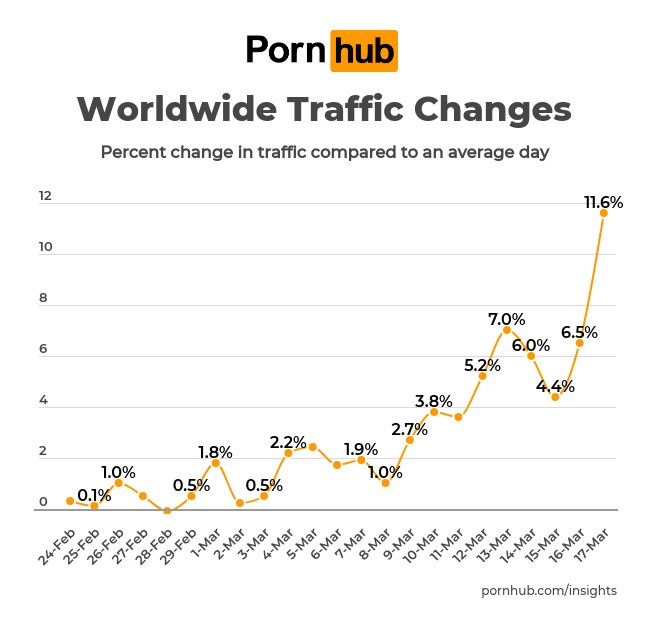 Pornhub first reported a huge increase of traffic last week, indicating that people were also visiting the site at slightly different times than normal.