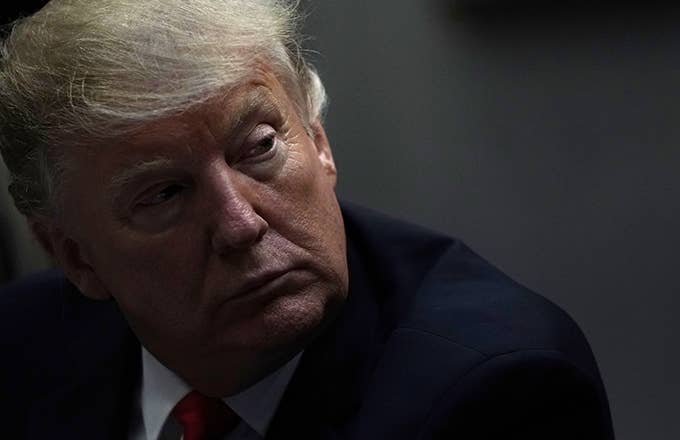 Donald Trump finally reached a deal to temporarily end the longest partial government shutdown in U.S. history on Friday (Jan. 25), seemingly backing down from his demand to keep the government closed until he received the funding for the border wall. However, Reuters reports that the shutdown came at a huge cost to the U.S. economy.
S&P Global Ratings said that the U.S. economy lost at least $6 billion during the shutdown, citing a loss of productivity due to unpaid federal workers. "Although this shutdown has ended, little agreement on Capitol Hill will likely weigh on business confidence and financial market sentiments," S&P added.
Larry Kudlow, Trump's top economic adviser, previously said he didn't expect the shutdown to have too big an effect on the U.S. economy. "When the government reopens—and I'm not here to negotiate; I'm not going to make a prediction, that's up to the president—you will see an immediate snapback," he said on Jan. 22.
Nearly 800,000 federal employees were furloughed or asked to work without pay during the shutdown. Kudlow suggested that these employees were "volunteering" to work despite the shutdown, because they felt a strong "allegiance to President Trump." 
Trump addressed the unpaid workers during his shutdown announcement. "I will make sure that all employees receive their back pay very quickly or as soon as possible," he said. "It will happen fast."
Trump also indicated that if he doesn't receive his wall funding by his new Feb. 15 deadline, he will consider partially shutting down the government again. "We really have no choice but to build a powerful wall or steel barrier," he explained. "If we don't get a fair deal from Congress, the government will either shut down on Feb. 15, or I will use the powers afforded to me under the laws and Constitution of the United States to address this emergency."