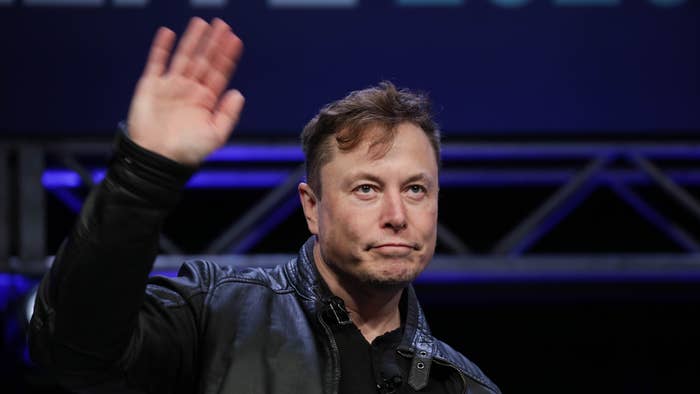 Elon Musk has found himself at the center of controversy once again, and this time it's for advocating for the reopening of businesses nationwide. As the country continues to grapple with the coronavirus, Iowa and Texas among other states have announced plans to loosen social distancing restrictions on Friday, May 1.
Tesla CEO Musk appears to be fully behind the idea, firing off a controversial tweet on Tuesday evening.
"FREE AMERICA NOW," he posted minutes after congratulating Texas for the announcement that businesses can reopen on Friday.
Last month, Musk made headlines when he called the reaction to the virus "dumb." Then, on March 19, he suggested there would be a decrease in COVID-19 cases in America by the end of April. The number has, obviously, climbed considerably and continues to do so. As of right now, the United States has 1,049,431 confirmed cases and 60,640 deaths.
In a response to a tweet, Musk urged that businesses should "reopen with care & appropriate protection," but he also lamented that Americans are "under de facto house arrest." His tweets arrive not too long after Tesla had to delay the originally planned reopening of its factory in Fremont, California. Understandably, Musk has attracted a lot of attention for the tweet, which has been criticized by many but also received praise from right wing–leaning users on Twitter. 
As a billionaire, surely Musk can find something to keep himself occupied as he's under "de facto house arrest." Read reactions to his tweet below.