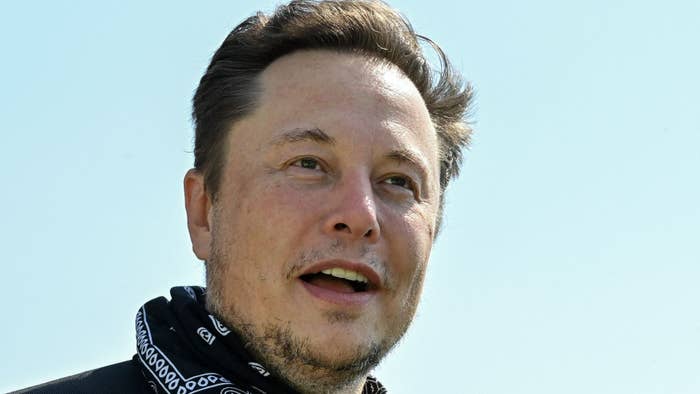 Tesla has become the sixth company ever in the U.S. to be valued at $1 trillion, and that means big bucks for CEO/"technoking" Elon Musk. 
Forbes estimates that Musk is now richer than he's ever been, and likely richer than any person to walk the planet before him, as he's now valued at $255.2 billion. Bloomberg's Billionaires Index is estimating $288.6 billion. This comes after an estimated $25.6 billion fortune boost since Friday, after Hertz announced plans to buy 100,000 electric vehicles from Tesla to use as rentals. 
Tesla shares grew 12 percent on Monday to roughly $1,025, after the Hertz news and Morgan Stanley auto analyst Adam Jonas boosting his Tesla price to $1,200 per share, CNN writes.
Now valued at just over $1 trillion, Tesla joins an elite club including Apple—which rises above the rest at $2.5 trillion—as well as Microsoft, Google's parent company Alphabet, and Amazon.
It took Tesla 12 years to get to this mark after its first public offering, making it the second-fastest company to reach $1 trillion, following Facebook, which took nine years. Tesla has also surpassed Facebook—which is down to $927 billion—on Monday. 
Musk's net worth is largely due to his 21 percent stake in Tesla, which he helped launch almost 20 years ago. He's already passed Amazon's Jeff Bezos to take the throne as the world's richest person this year, so an electric vehicle deal with Hertz that will bring in $4.2 billion in revenue (per Bloomberg) for his company will, of course, only increase that.