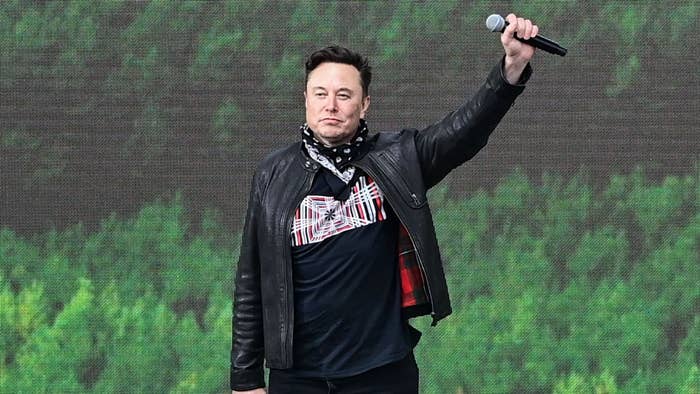 Elon Musk is one of the most influential people on Twitter for a reason.
"If any of this is based on Hertz, I'd like to emphasize that no contract has been signed yet," Musk replied to a Twitter user who showed the Tesla stock growing at an impressive rate. "Tesla has far more demand than production, therefore we will only sell cars to Hertz for the same margin as to consumers," he added.
Last week, the alleged Hertz deal came before a reported $85 billion fortune boost for Musk himself, solidifying his place as the richest person ever to walk the earth and making his company the sixth ever in the U.S. to be valued at $1 trillion.
"Electric vehicles are now mainstream, and we've only just begun to see rising global demand and interest," said Hertz interim CEO Mark Fields in an Oct. 25 release. "The new Hertz is going to lead the way as a mobility company, starting with the largest EV rental fleet in North America and a commitment to grow our EV fleet and provide the best rental and recharging experience for leisure and business customers around the world."
Hertz has since reiterated in a statement, via CNBC, that it made an "initial order" of 100,000 Teslas, and that deliveries have begun. 
"As we announced last week, Hertz has made an initial order of 100,000 Tesla electric vehicles and is investing in new EV charging infrastructure across the company's global operations," Lauren Luster, director of communications, said via email to CNBC. "Deliveries of the Teslas already have started. We are seeing very strong early demand for Teslas in our rental fleet, which reflects market demand for Tesla vehicles."