Jeb Bush Announces He Will Not Be Voting in This Election
Jeb Bush will not be voting for the next president of the United States come November.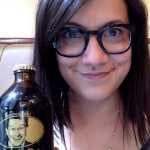 NYC based writer, performer and documentarian. Interested in comedy, media, gender, Latin America, politics and other important things that don't pay well.
May 07, 2016 Complex Original
Blank pixel used during image takedowns Former Florida Gov. Jeb Bush will not be voting for the next president of the United States come November. In a Facebook post on his public page, Bush expressed disenchantment with Republican candidate Donald Trump's presumed nomination.
"I congratulate Donald Trump on securing his place as the Republican Party's presumptive nominee. There is no doubt that he successfully tapped into the deep sense of anger and frustration, so many Americans around the country rightfully feel today," he wrote. 
"Donald Trump has not demonstrated that temperament or strength of character. He has not displayed a respect for the Constitution. And, he is not a consistent conservative. These are all reasons why I cannot support his candidacy."
However, while Bush does not support Trump, he still will not vote for the Democratic frontrunner, Hillary Clinton, he said.
"Hillary Clinton has proven to be an untrustworthy liberal politician who, if elected, would present a third term of the disastrous foreign and economic policy agenda of Barack Obama," he wrote. "In November, I will not vote for Donald Trump or Hillary Clinton, but I will support principled conservatives at the state and federal levels, just as I have done my entire life."
Bush's post is the latest in a string of Republicans denouncing their presumptive nominee.  On Thursday, House Speaker Paul Ryan toldCNN, "I'm just not ready to do that at this point. I'm not there right now." CNN also reached out to 16 prominent Republicans for comments on Trump. They agreed they were not ready to support Trump and will not be attending the Republican convention.