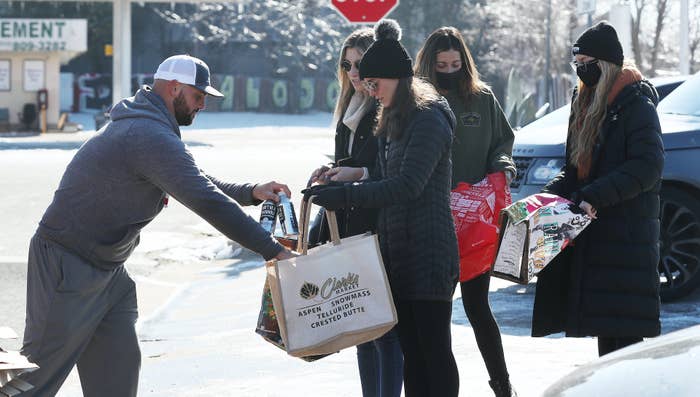 When a crisis hits and local governments fail, it can be hard to know how to help. And that's definitely true of the winter storm that has impacted millions of Texans.
While it's heartwarming to see that celebrities like Beyoncé and politicians like Alexandria Ocasio-Cortez raise millions for efforts on the ground, regular people who don't have the ability to raise millions are left wondering what they can do to help.
Luckily there are many organizations, both national and local, who are making efforts to help those suffering the affects of the Arctic blast.
We've put together a list of charities, food banks, and other organizations who are accepting donations to aid those in need in Texas.
Click the links below to see how to donate.
The American Red Cross has staged over 30 warming centers throughout Texas, complete with cots and blankets for those living without power. On their donation page, you can request that the money go specifically to disaster relief. The Salvation Army is providing food and shelter at emergency shelters across the state. World Central Kitchen, the meal-providing charity started by celebrity chef José Andrés, is also taking donations to aid its efforts in Texas.
If you are looking to provide money directly to those most plugged into the ongoing crisis, mutual aid groups are a good place to send your money. These groups are made up of organizers and activists who live and work in the impacted communities, and are therefore geographically restricted to specific cities. Feed The People Dallas, Austin Mutual Aid, Para Mi Gente (San Antonio) and Rice Mutual Aid (Houston) are all accepting donations.
Many organizations in Texas are taking non-monetary donations to provide goods to those in need. Front Steps Austin is currently holding a blanket drive, asking for spare blankets in order to keep people warm. Austin's SAFE is seeking donations of water, frozen pizza, and cereal for its children's shelter on Manor Road. Lucha Dallas is asking for winter clothing as well as monetary donations. Cooperation Denton is also looking for winter clothing and batteries.