Trump Changes Date of Juneteenth Tulsa Rally Following Criticism (UPDATE)
Twitter users slammed the decision to host the rally in Tulsa, Oklahoma, where one of the worst acts of racial violence unfolded nearly 100 years ago.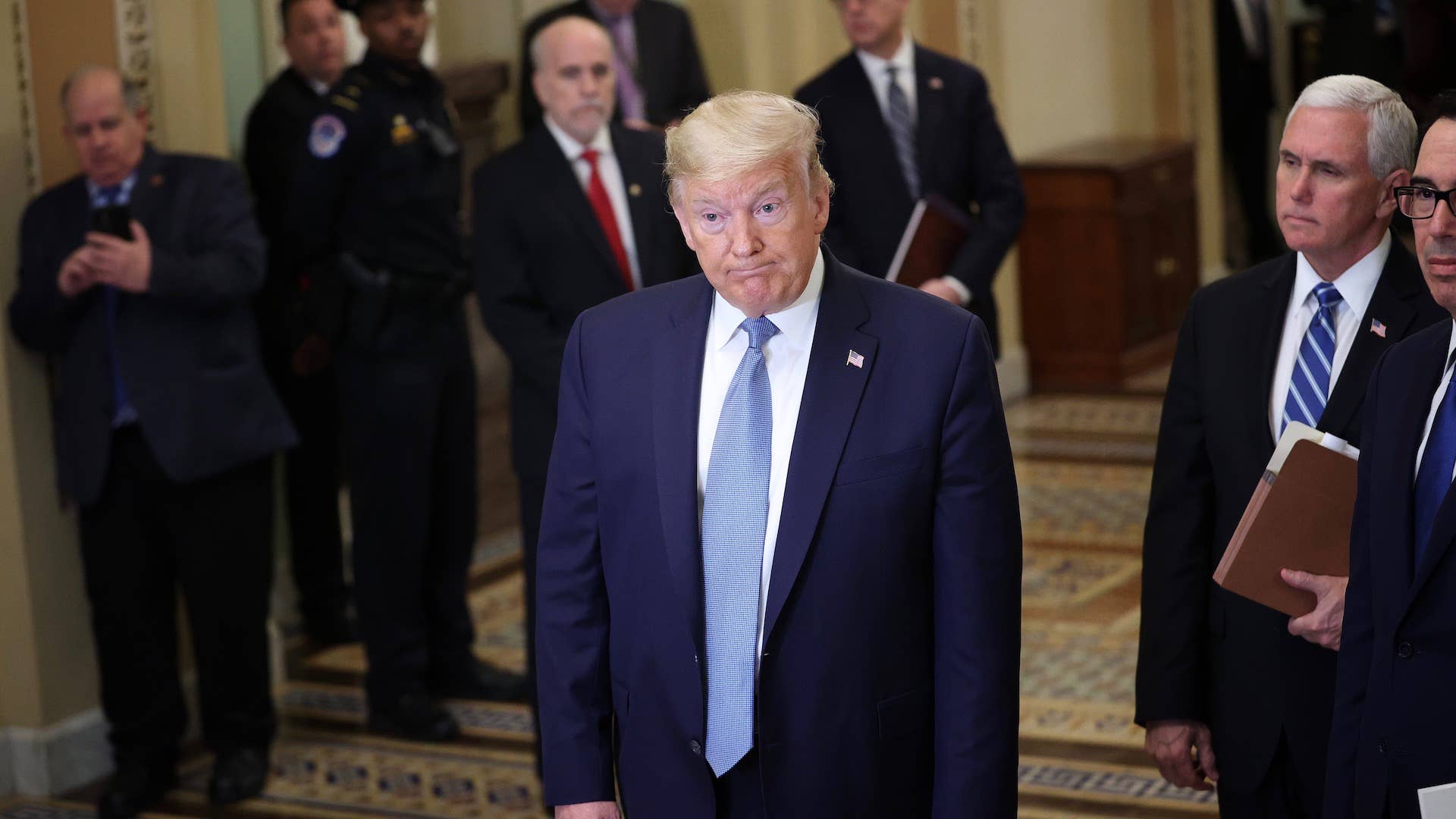 Getty
Image via GettyWin McNamee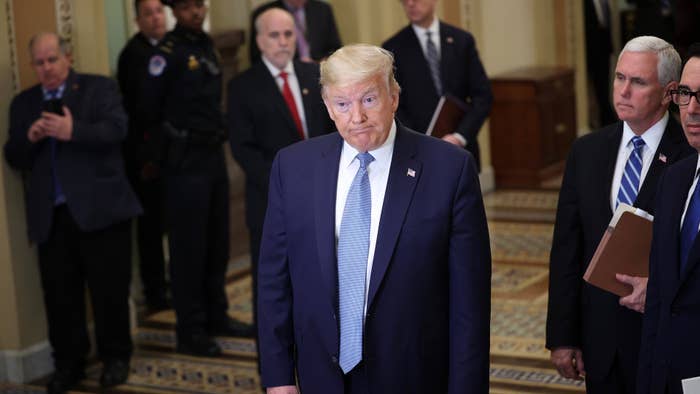 UPDATED 6/13/20, 9:05 p.m. ET: Trump has announced that his Juneteenth Tulsa rally has been rescheduled to June 20. "Many of my African American friends and supporters have reached out to suggest that we consider changing the date out of respect for this Holiday, and in observance of this important occasion and all that it represents," Trump wrote on Twitter. "I have therefore decided to move our rally to Saturday, June 20th, in order to honor their requests..."
...of respect for this Holiday, and in observance of this important occasion and all that it represents. I have therefore decided to move our rally to Saturday, June 20th, in order to honor their requests...
He then went on to brag that over 200,000 people have requested tickets to the event. 
...We have already had ticket requests in excess of 200,000 people. I look forward to seeing everyone in Oklahoma!
UPDATED 6/11/20, 7:27 p.m. ET: The Trump campaign has issued a COVID-19 disclaimer for those who plan to attend next week's Tulsa rally.
As pointed out by TMZ, the registration form states all rally-goers must agree not to sue the president if they contract the potentially fatal disease at the event: "By attending the Rally, you and any guests voluntarily assume all risks related to exposure to COVID-19 and agree not to hold Donald J. Trump for President, Inc.; BOK Center; ASM Global; or any of their affiliates, directors, officers, employees, agents, contractors, or volunteers liable for any illness or injury."
See the original story below.
Donald Trump will soon return to the campaign trail. And, of course, his scheduled first stop has already garnered backlash.
Trump announced the restart while speaking to reporters Wednesday, about three months after he was forced to suspend his rallies due to the coronavirus pandemic. POTUS said he and his team planned to kick things off June 19 in Tulsa, Oklahoma, following by appearances in Texas, Florida, Arizona, and North Carolina.
"We're going to start our rallies back up now. We've had a tremendous run at rallies," he said. "I don't think there has been an empty seat since we came down on the escalator."
Trump went on to praise Oklahoma officials for the way they've handled the pandemic, but did not provide any details on how they would implement social distancing measures. His campaign communications director, Tim Murtaugh, told Fox News on Wednesday that the team was discussing possible safety precautions, but suggested the nationwide protests proved that social distancing was no longer a major concern.
"Where we go we will make sure it is safe to hold a rally and what safety precautions we put in place. We will talk about when we know exactly what kind of venue that it is that we are talking about," Murtaugh said. "But I would point out to the national media that I don't remember them doing any social distancing shaming when they were doing all the coverage of the demonstrations that were going on."
Trump's first rally will take place amid national outcry over police brutality and racism. In the weeks since George Floyd's death, people across the world have flooded the streets demanding structural change and an end to racial injustice. 
Many people were quick to point out that the Tulsa rally will take place on Juneteenth, the annual holiday that celebrates the end of American slavery. Others also noted that Tusla is the site of one of the worst acts of racial violence in U.S. history: the 1921 TulsaRaceMassacre. 
"Hard to view this as anything but deliberate," MSNBC host Joy Reid tweeted about the Tusla rally. "Trump and his alt-right crew salt the wounds of our ugly racial history to activate the ID of his white conservative followers and to try to send a shiver of fear down black folks' spines. But this theater of horrors won't work. Ever."
You can read other reactions the news below.