Quaden Bayles' Aunt Addresses Conspiracy About Nephew's Age
"It's so wrong. If only people did one or two more clicks," Mundanara Bayles said to BuzzFeed News.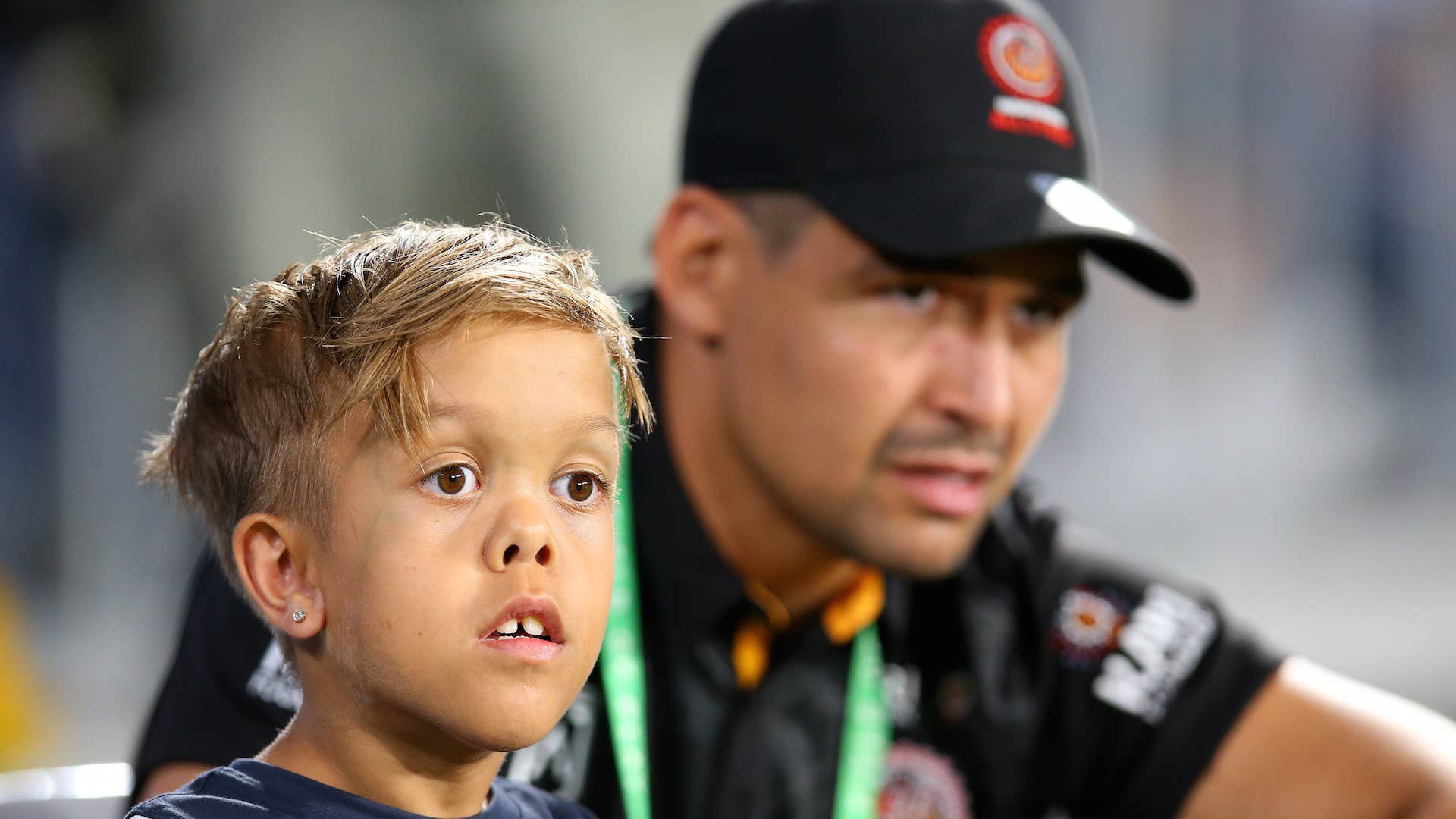 Getty
Image via Getty/Jason McCawley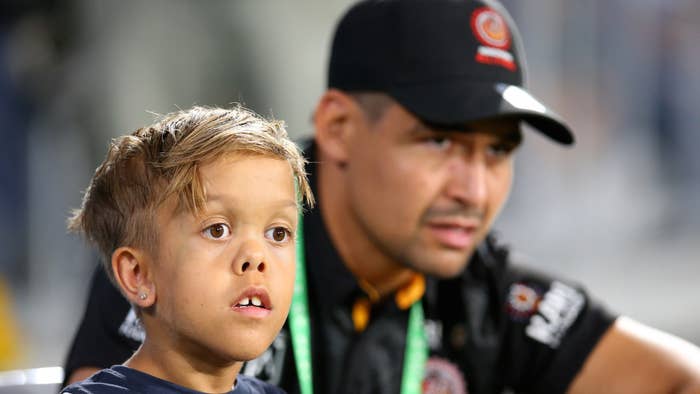 Quaden Bayles' aunt, Mundanara Bayles, is speaking out against claims that her nephew is actually an 18-year-old actor posing as a bullied 9-year-old.
A photograph surfaced last week showing Quaden at an 18th birthday party. People began to use this to fuel the conspiracy that Bayles is actually an actor who staged a bullying video to get money. Yet, Mundanara Bayles tells BuzzFeed News that her nephew is indeed 9-years-old and that the photograph was taken at her son, Garlen's, birthday party.
On Feb. 19, Quaden's mother, Yarraka Bayles, took to Facebook where she posted a video of her son crying. In the video, Quaden can be heard saying, "I just want to die right now." His mother claims that her son is suicidal because he's been bullied by other kids for having achondroplasia dwarfism. 
The video moved people around the world. Comedian Brad Williams—who was also born with achondroplasia—created a GoFundMe to send Quaden to Disney World. The campaign raised more than $300,000 before people discovered Quaden's Instagram.
On his now private profile, Quaden can be seen flashing money, attending parties, and wearing designer clothes. This led people to believe that the 9-year-old was actually an 18-year-old actor trying to scam them out of money. 
Yet, Mundanara Bayles points out that his mother was merely asking for advice and Williams took it upon himself to start a fundraiser. 
"It was just some comedian in America who reached out to us that we've never met in our life," Bayles said. She also said that the money Quaden was flashing was cash that he raised to donate to Australia's wildfire relief effort.
"He's actually sweating his arse off in a hot tin shed at a fundraiser in Salisbury for Indigenous victims of Australia's fires," she said to BuzzFeed. "He was happy with how much money he raised."
"It's so wrong. If only people did one or two more clicks," she continued. "It's so draining. We've all got lives to live, businesses to run, children to raise. We don't want to deal with this."