OnlyFans Denies Website Breach After Users' Pornographic Content Leaks Online
OnlyFans' marketing chief says the company has "found no evidence of any breach of our systems."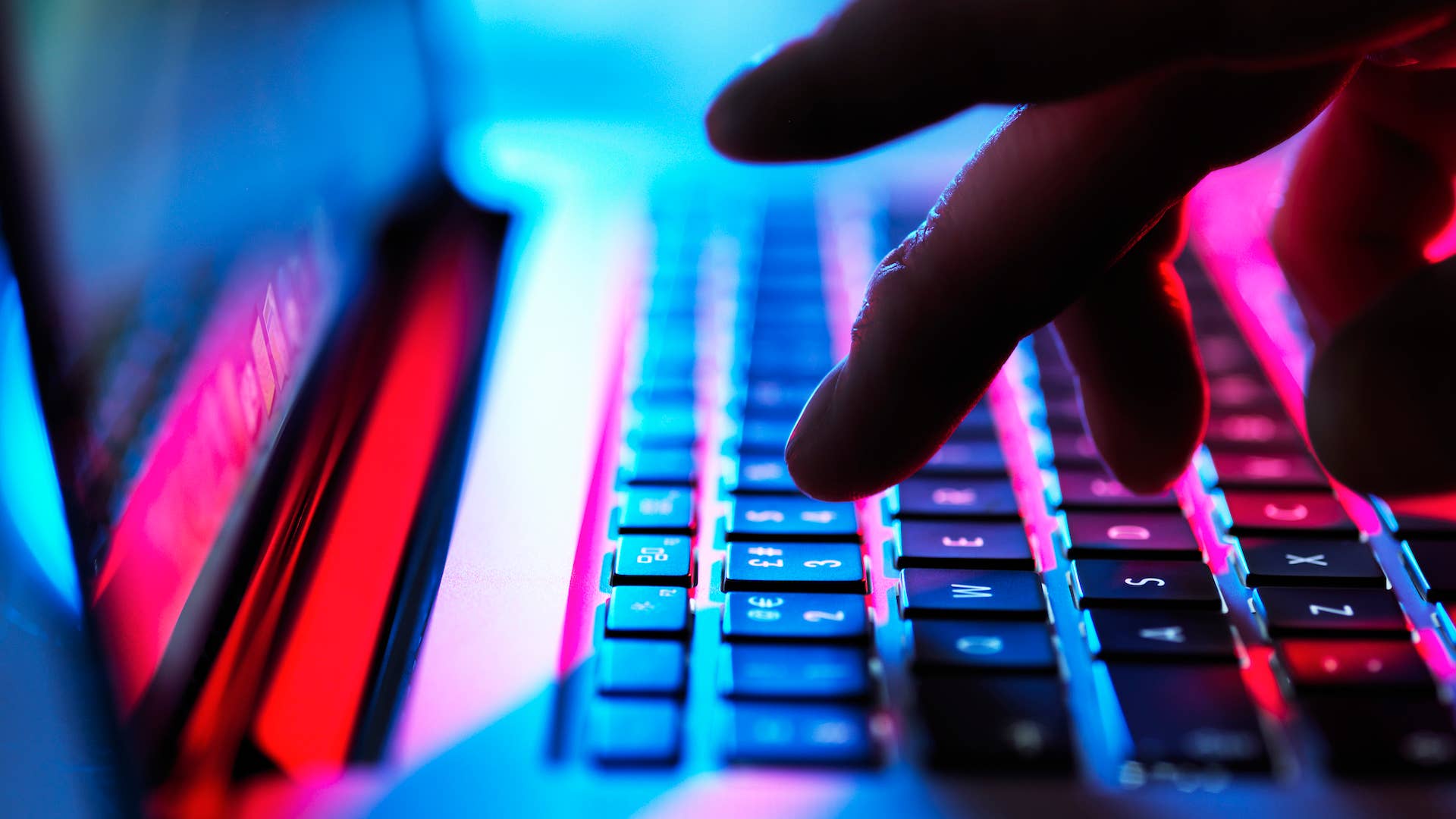 Getty
Man typing at his laptop computer at night - stock photo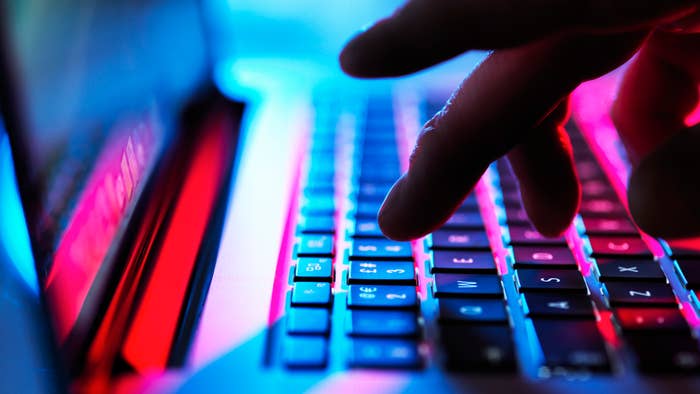 OnlyFans is refuting reports of a system breach.
Earlier this week, users of the subscription-based social media platform claimed their content had leaked online, which of course sparked theories that the website was hacked. OnlyFans allows creators to share videos and photos—mostly of the pornographic variety—with users who pay a monthly subscription free.
Journalist Vonny LeClerc was one of the first to highlight the issue, pointing to a circulating link where people could view 1.5TB worth of stolen data; others reported the leaks contained between 1.6TB to 4TB of content with users' stage names attached.
"Creators are understandably concerned," LeClerc told BuzzFeed News. "I have been DM'd by a number of sex workers so they can see if they are on the list. Unfortunately, it seems to have attracted the trolls who are now victim-blaming and calling women 'degenerates.'"
Following reports of the suspected breach, OnlyFans' marketing chief Steve Pym released a statement insisting the company found no evidence that the website was hacked.
"We have investigated claims of a site wide hack and found no evidence of any breach of our systems. The content contained in the supposed leak seems to be curated from multiple sources, including other social media applications."
According to Motherboard, several people have reported that the data dump also included private Patreon content, which suggests the stolen data was collected by various subscribers who then reshared the photos and videos online for free. Many OnlyFans users have expressed outrage over the leak, and have called on the platform to implement better protective measures. 
"Lots of people who use [OnlyFans] rely on this as a revenue stream," LeClerc told BuzzFeed News. "Younger people, trans and nonbinary people, disabled people, people who may not have the easiest access to traditional employment. If gives anyone a means of making paywall-protected adult content. But clearly, it offers zero protection for creators, whose content can be bought and then freely distributed onwards."