The very name "Martin Luther King, Jr." conjures up uniformly positive associations in most people. He's a national hero, a fighter for equality. Someone so beloved that he has his very own national holiday, an honor only given to the likes of George Washington and Abraham Lincoln. There are movies about him, songs about him, statues of him. His name is synonymous with freedom and justice.
At least, it is now. But when the civil rights leader was alive—and his movement was in full swing—that was far from the case. In fact, a majority of white people disliked King and the civil rights movement.
Public opinion polls from the 1960s show that large numbers of people disapproved of the Freedom Riders (61%), sit-ins (57%), demonstrations (73%), the March on Washington (60%), and King himself (50%). That is, large numbers of white people. African-Americans were on the side of King and the movement in overwhelming numbers.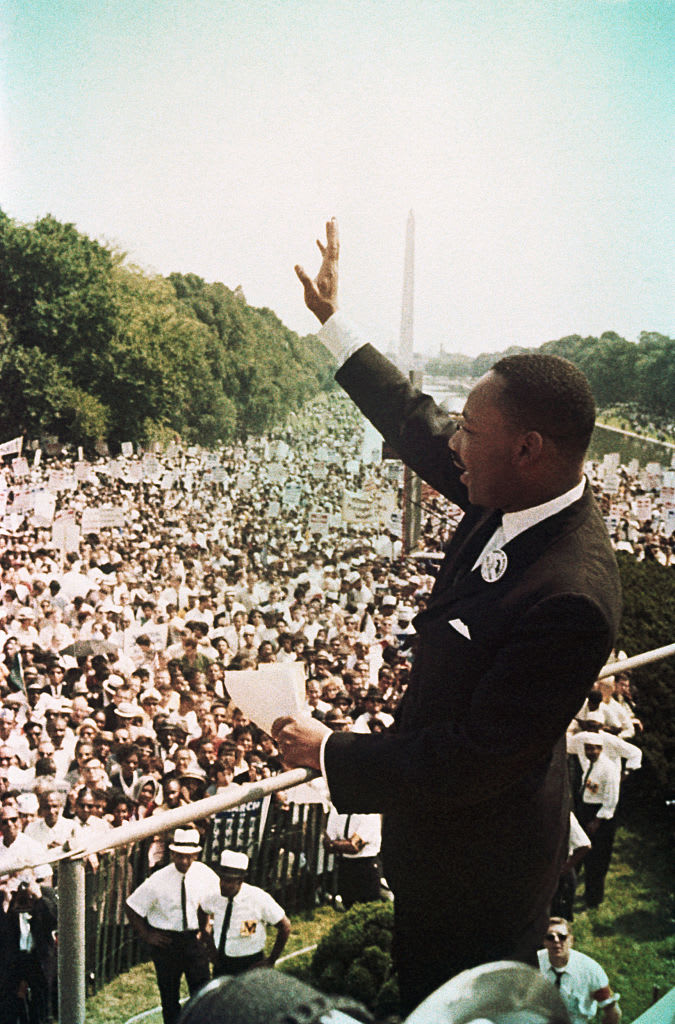 King's deification happened very slowly. As recently as the 1980s, during the struggle to make his birthday a national holiday (a practice that wasn't accepted by all 50 states until 2000!), Senator Jesse Helms was against the idea because he said King was an advocate of "action-oriented Marxism," whatever that is. To this day, several Southern states give a middle finger (or, more properly, a white power hand sign) to King by celebrating his birthday alongside Robert E. Lee's.
The fact that public opinion on King changed after historic goals were accomplished should not be discouraging, though. If anything, it should provide inspiration to people invested in the success of current movements for racial justice. The Black Lives Matter movement has popularity levels similar to, if not better than, the civil rights movement in its heyday. A 2017 survey showed that 57% of voters surveyed had an "unfavorable view" of BLM. A 2016 Pew survey of Americans (not just voters) showed the movement faring even better: 43% support, almost identical to the 2017 poll. However, in this sample, only 22% of people were in opposition. In a marker of how big a constituency is still in play, about 30% of people either were unfamiliar with the movement or had no opinion.
So this incarnation of the movement for racial justice is actually starting from a comparable, if not better, position in terms of public support than the fight to end segregation and ensure African-Americans the right to vote. It seems likely that the Movement for Black Lives can make similar strides in today's fights against racist police violence and incarceration policies and for economic justice.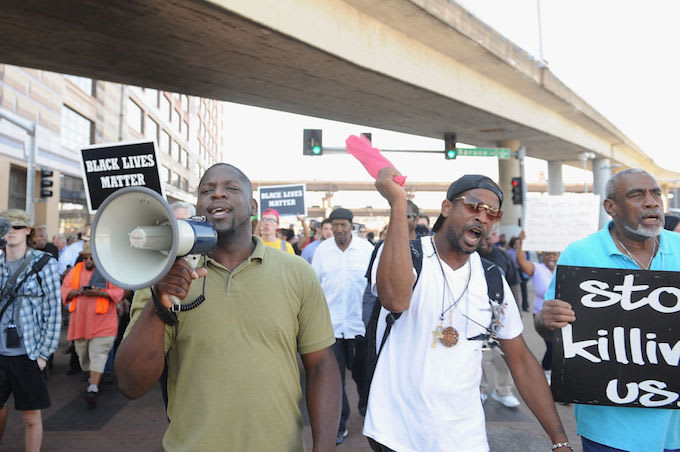 The dirty little secret about popular movements is that you don't actually have to be that popular to get things done. When victories begin to happen in earnest, plenty of people will join the winning side—often with no acknowledgement that they were ever missing.
This is true even of wars. When the American revolution started, only a third of the people in the colonies were in favor of it. The rest were evenly split between being against it and being indifferent. Many of those people (at least those who didn't move to Canada) were patriots by war's end. It is easy to imagine a similar quiet opinion shift over time on, say, the Michael Brown or Sandra Bland cases. 
There's certain to be a day when "Black Lives Matter" becomes as iconic—and uncontroversial—a statement as "I Have a Dream." Let's hope we get there soon.