Nike Dunk Low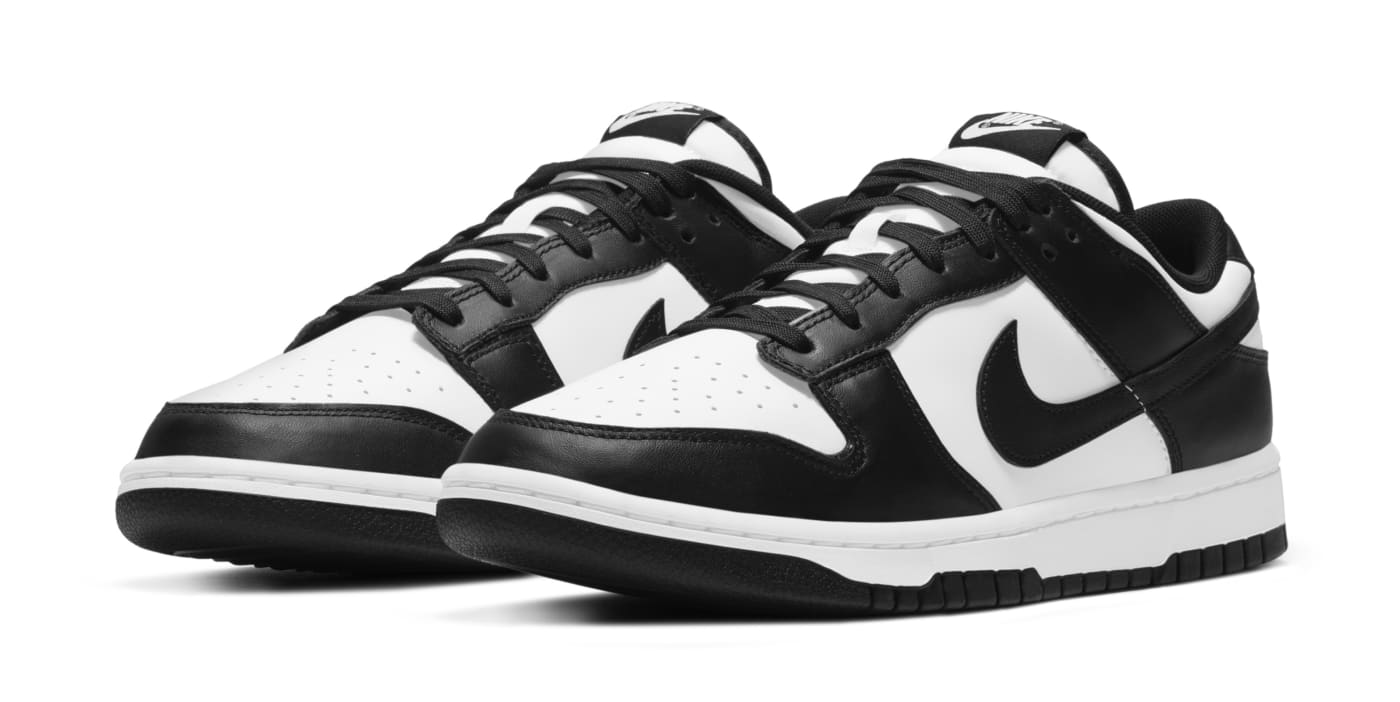 The Nike Dunk Low is a basketball sneaker first released in 1985 that has remained an important part of Nike's retro catalog in the decades since its debut. It is a low-cut version of the standard Dunk, featuring the same panels and overall construction with a shorter collar. Nike traces the DNA of the shoes back to similar silhouettes of that era: the Air Force 1, the Air Jordan 1, the Terminator, and the Legend. According to Nike, the Dunk was built on the same last—the part of the shoe that gives it shape—as the Legend.
The Dunk was designer by Peter Moore and originally called the College Color High, its first colorways connected to Nike-affiliated basketball programs in the NCAA. Among the original colorways were a black and goldenrod yellow for Iowa, a blue and white for Kentucky, and a grey and red for UNLV. The two-toned group of original releases of the shoes is known collectively as the "Be True to Your School" pack.
The Nike Dunk Low has had a long life as a retro sneaker intended for lifestyle wear that began in the late 1990s. The sneaker has also been enhanced in the 2000s via the Nike SB Dunk Low, an update to the shoes built specifically for skateboarding. Releases of the Nike SB-style Dunk Lows are among the most coveted and expensive sneakers on the resale market, where shoes like the "Paris" and "Pigeon" Nike SB Dunk Lows can sell for tens of thousands of dollars.