Here's the L'Art De L'Automobile x Porsche Capsule Collection
L'Art de L'Automobile and Porsche have teamed up on a new capsule collection that is set to be unveiled during the upcoming Paris Fashion Week.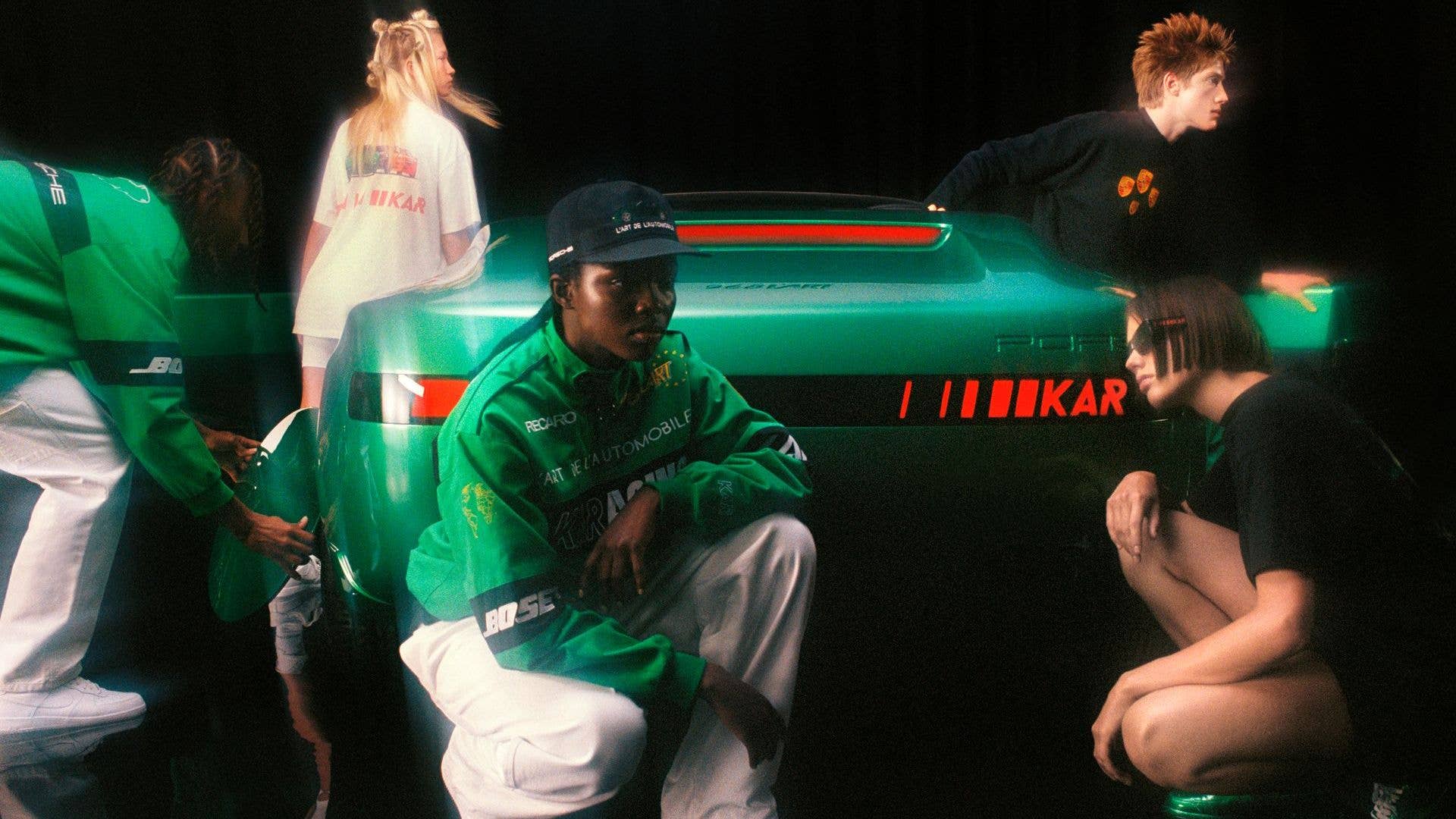 Publicist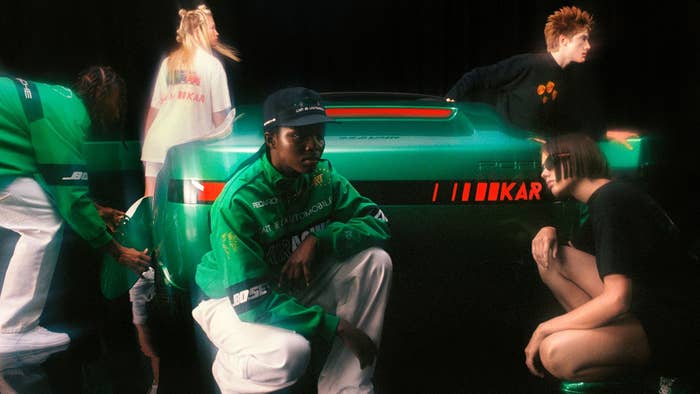 Arthur Kar and his L'Art de L'Automobile imprint have teamed up with Porsche to deliver a unique capsule collection that blends the specialty car dealer's style with fashion. The collection also coincides with Kar's latest project, creating a redesigned Porsche 968 Roadster in what's being dubbed its L'ART car.
Set to be unveiled during Paris Fashion Week, the apparel collection comes with graphic t-shirts that blend Porshe's logo with Kar's name incorporated with it, and an image of the vehicle. It also has long-sleeved and short-sleeved shirts in black and white with similar designs, as well as hats, socks, and a toy version of the L'ART car to round out its accessories. However, the crown jewel of this L'Art de L'Automobile x Porsche capsule collection lies in its green jackets inspired by Formula One uniforms from the 1990s.
In talking about the partnership, Kar told Business of Fashion that Porsche as a brand is innately tied to wealth, so he wanted to focus on his love for the vehicle rather than the dollar amount behind it.
"It's possible to be a part of Porsche culture without being rich," Kar said. "To me, it's more about passion for the cars, not money."
The L'Art de L'Automobile x Porsche capsule collection is available at Dover Street Market London in-store and online right now and will be displayed in the Marais district of the French capital from September 30 to October 3. Check out some images of the pieces included in the capsule collection down below.