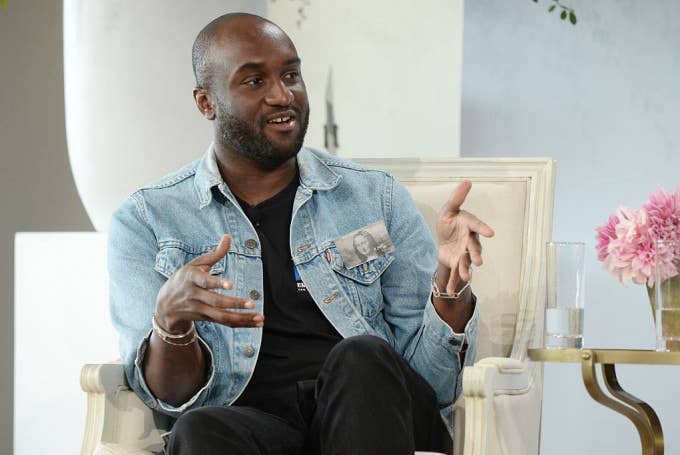 If your ECoin balance is looking dangerously low following the predictably expensive holiday season, you're in luck. Virgil Abloh has announced a new Off-White collection that keeps relative affordability in mind. Off-White's genderless NOT ONCE AND FOR ALL capsule collection boasts four graphic tees and four hoodies, each of which will set you back considerably fewer dollars than the usual Off-White piece would.
In a chat with Business of Fashion Monday, Abloh explained how the brand's relevance isn't contingent on always following the higher price points more traditionally associated with luxury labels. "The price tier allows for a new customer to see themselves within the overall concept of the fashion label," Abloh said. "Off-White can be luxury at a traditional luxury price point, or equally it can be relevant at an affordable price point."
The tees are going for $95, while the hoodies come in at $170 each. Starting today, you can pick up all eight variants at Off-White stores around the world. According to Abloh, we should expect more affordable collections in the future. Get a peek at the first one below.
Abloh's next move in the affordability market is the anticipated release of his collaboration with IKEA. Though details on the team-up remain fairly scarce, Abloh said during a livestream from the IKEA prototype shop in Älmhult last October that prospective collectors should expand a wide-ranging assortment of pieces. The goal, Abloh said, is to create "new solutions for a millennial's first home." Abloh x IKEA is expected to drop in 2019.