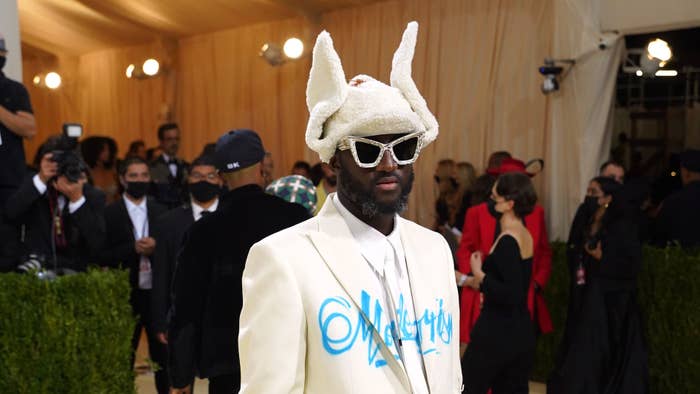 A new award in honor of Virgil Abloh will be introduced by Harlem's Fashion Row next month as part of launch festivities for NYFW.
As announced Monday, the Virgil Abloh Award presented by LVMH will be introduced as part of the 15th Anniversary Fashion Show and Style Awards on Sept. 6, the 2022 theme of which is "Future's Past." The award, per a press release, has been created to celebrate "likeminded individuals who embody Virgil's spirit, brilliance, and vision" in their chosen field.
Receiving the Virgil Abloh Award presented by LVMH this year is Issa Rae, star and co-creator of HBO's Insecure and creator of the recently launched HBO Max series Rap Sh!t. The award will be given by Virgil's wife, Shannon Abloh. Earlier this year, it was announced that Shannon would be taking on the dual role of CEO and managing director of the Virgil Abloh Securities corporation.
Others being honored this year in other awards categories include Janet Jackson, Sergio Hudson, Ade Samuel, and Robin Givhan.
"We are moving into the future by reaching back to understand, honor, and pull strength from our past," Harlem's Fashion Row founder Brandice Daniel said of the theme of this year's event, additional details on which can be found here.
This month, Abloh's legacy was celebrated with Mercedes-Benz's sharing of a behind-the-scenes video focused on the Project MAYBACH sessions.
"We are honored to have worked with a creative genius and to have been inspired by his ideas and his attitude," a rep fo the German luxury auto brand said when sharing the footage.