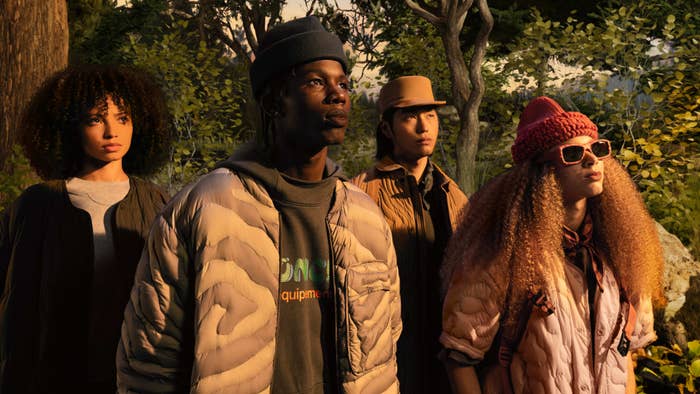 Salehe Bembury's new campaign for his Moncler Genius collaboration has been carefully crafted to serve as "a dialogue about humanizing luxury," the designer says.
The campaign, select images from which are available below, focuses on the designer's ready-to-wear pieces and footwear highlights. Set to be released on July 14 under the fitting title of Moncler ēquipements, the full collection, Bembury explained, sees him exploring "palette, shape, and utility" through the visual language of the wild.
"My goal is to harmoniously balance Moncler DNA with the heritage of the outdoors," he said. "This collection embodies a juxtaposition of ethos rarely seen in either environment."
Salehe Bembury will be making a guest appearance at 11 a.m. on Friday, July 14 over at Moncler Soho, which is located on 99 Prince Street in NYC.