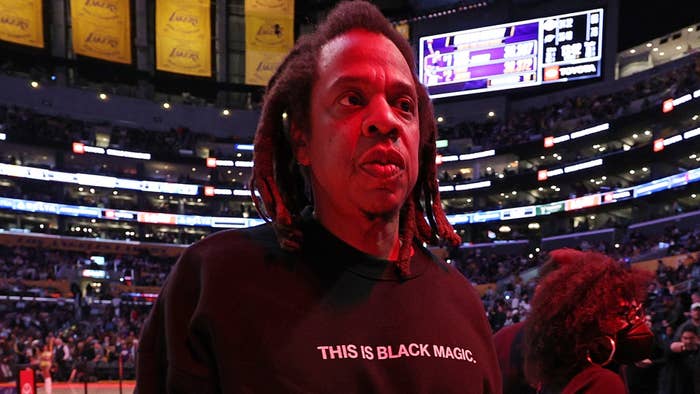 UPDATED 6/8/23, 8:45 a.m. ET: Jay-Z has received a payment of $7.2 million from Parlux, per a report from TMZ.
The report states that the payment, which includes the recently upheld $6.8 million in royalties plus interest, was sent to Jay on Wednesday. In short, this years-long legal fight appears to have finally reached its end.
See original story below.
Once again, Jay-Z has come out on top in his extensive legal battle with fragrance company Parlux.
As previously reported, an appellate court ruled in February 2022 that Jay and his company were entitled to a summary judgment in connection with their counterclaim in a lawsuit that had argued the multi-hyphenate had breached an endorsement contract.
The counterclaim, specifically, focused on the issue of royalties. Then, in August of last year, a Manhattan Supreme Court Justice ordered Parlux to pay Jay-Z just under $7 million in unpaid royalties and related interest. Parlux, meanwhile, appealed this decision.
Per a newly filed court document from the Supreme Court of the State of New York Appellate Division's First Judicial Department, dated June 1 and viewed by Complex, Parlux's arguments—including that the court should have "set aside the verdict" and ordered a new trial—have been rejected.
"There were multiple rational bases for upholding the jury verdict, and plaintiffs have not set forth a sufficient basis for Supreme Court to overturn it," the doc, which notes that plaintiffs (i.e. Parlux) "have not come close" to showing that the jury decision in question was, as they argued, "irrational."
Among the specifics pointed out in the doc are that the plaintiffs can't retroactively argue that the amount of unpaid minimum guaranteed royalties is incorrect, namely because these are in an amount the plaintiffs previously "stipulated to and submitted to the court in its proposed judgment." The royalties amount, per the doc, is "readily apparent" in the original agreement itself.
As entered on Thursday, the court now says it has "considered plaintiffs' remaining contentions and [finds] them unavailing."